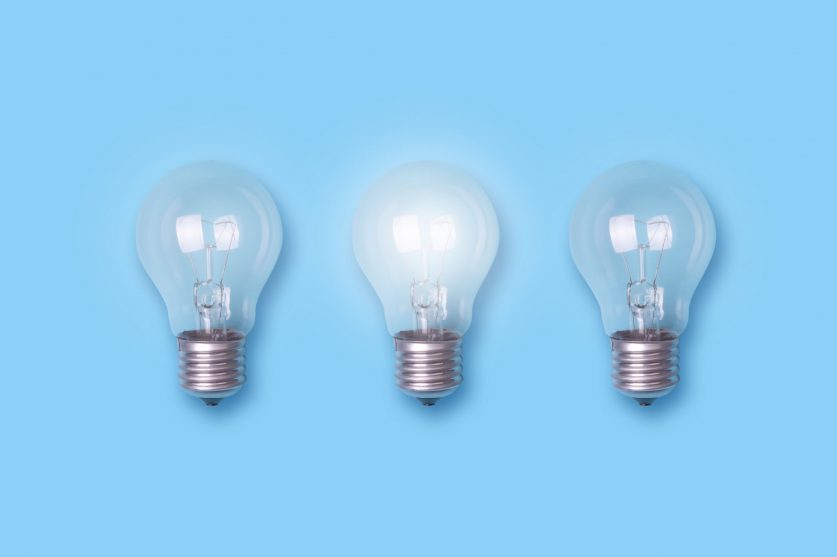 Small supplier Igloo Energy has been named the UK's best energy supplier by Citizens Advice, while energy giants struggle to deliver good customer service.
The consumer advocates have published their latest energy supplier league tables, covering the period between October and December 2020. Ratings are calculated based on the number of complaints about the supplier (per 10,000 customers) filed with Citizens Advice and the Energy Ombudsman. 
Scores also reflect the responsiveness of the supplier to customer enquiries: how quickly calls are picked up and emails and social media messages responded to. Citizens Advice also considers the number of customers who received bills based on meter readings, rather than estimated bills, and the number of switches completed within 15 working days.
The rankings also account for membership in the Energy Switch Guarantee, a voluntary commitment to make switching quick and easy. Suppliers can only be members if they meet certain criteria, including completing 98% of switches within 21. Points are also earned for membership of the Voluntary Commitment, through which energy suppliers pledge to support vulnerable customers.
Igloo Energy topped the rankings for the first time, with an overall score of 4.4 stars. It received five-star ratings for low numbers of complaints: Igloo, with 92,000 total customers, generated just 4.4 complaints per 10,000 customers, the second-lowest of any supplier, behind GoTo Energy. It also earned five stars for ease of switching, with 99.7% of switches completed within 15 working days.
Igloo picked up calls to its call centre after just 21 seconds, on average, and responded to 76.9% of emails within two days. It's also a signatory of the Switch Guarantee.
M&S Energy, a supplier owned by Marks and Spencer department store and backed by Octopus Energy, came in second place, with an overall rating of 4.4 stars. M&S Energy earned five stars for the accuracy of its bills: 99.1% of its customers receive an accurate bill based on a meter reading at least once a year. 
M&S Energy also delivered five-star performance on switching, with 98.7% of switches completed within 15 working days. The retailer's supplier is also a member of the Switch Guarantee and Vulnerability Commitment.
Outfox the Market entered in third place, with 4.25 stars overall, just weeks after it topped Which? Magazine's annual customer service rankings.  
Recent successes in the league tables show a dramatic turnaround for the small supplier. Outfox the Market had infuriated customers in 2018 by increasing direct debits without explanations, issuing inaccurate and confusing bills and not responding to queries. Customer service failings were so severe that Outfox the Market entered discussions with regulator Ofgem and took to social media to deny reports that it was going bust. Those failings earned Outfox the Market last place in a previous ranking by Citizens Advice.
Outfox the Market has since overhauled its customer service and in the last quarter of 2020, it generated just 10.3 complaints per 10,000 customers. It responded to phone calls after an average of 2 minutes, 18 seconds and to 93.6% of emails within two days.
Co-operative Energy, another white label of Octopus, and Octopus Energy itself rounded out the top five. Octopus Energy recently passed two million customers in the UK. The renewable supplier, which has developed Kraken, an innovative customer service platform now used by several others suppliers, has attracted a valuation of $2 billion.
Octopus Energy was the best rated large supplier. Other energy giants fared less well. Of the Big Six, the suppliers that traditionally dominated the UK's domestic energy market, just EDF ranked in the top 10.
British Gas, still the largest energy supplier, came in 15th place, followed by SSE in 23rd place, Scottish Power in 24th and E.ON in 29th.
Among the new breed of renewable suppliers which have drawn hundreds of thousands of switchers, OVO Energy ranked 16th and Bulb Energy, Europe's fastest-growing company, followed in 18th place. 
The poor performance of these large suppliers, which often charge more for tariffs, led Citizens Advice to warn customers that the "money does not always buy good service."
But the lowest rungs of the league table were occupied by energy market minnows. Orbit Energy came in last place of 35 customers, with a dismal rating of just 1.5 stars. Orbit Energy attracted 109.8 complaints to third parties per 10,000 customers—25 times as many as Igloo Energy. It also took an average of 15 minutes and 6 seconds to respond to calls to its call centre and just 79% of customers receive an accurate, not estimated, bill at least once a year.
Symbio Energy ranked second-last, with 1.55 stars, while Utilita, which specialises in pre-payment energy tariffs, was third from last with 1.85 stars.
Alistair Cromwell, acting chief executive of Citizens Advice, said: "At a time when so many people are facing job losses and financial trouble, it's unacceptable that energy bills are another source of stress. With the rise in the energy price cap, many will have to pay more and rightly expect a decent service. Suppliers must step up to give their customers what they deserve.
"Everyone should consider whether they are getting value for money from their supplier – paying more doesn't always mean you will receive a better service. Don't put up with it if it's not good enough. Shop around if you can."