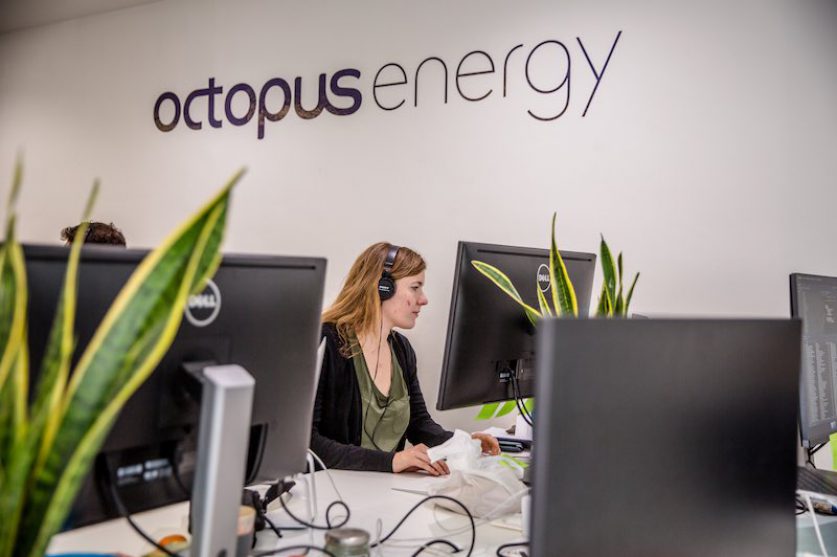 Octopus Energy has passed two million customers, awarding the milestone customer a year of free energy.
Laura from North Yorkshire became the challenger supplier's two-millionth customer when she signed up last Monday, 22 February. She received a call from Octopus on Wednesday to say her energy bills had been waived for the year.
Max McShane, head of digital marketing at Octopus, spoke to Laura. He said he was "incredibly happy" to share the news of the win with her. "Knowing that our prize will make a real difference to her and her family really warmed my heart," he said.
Octopus was launched in just 2015 and has grown rapidly since, attracting customers—and investors—with renewable energy, innovative tariffs and its pioneering customer service platform Kraken.
Octopus now supplies two million UK households, with 3.6 million accounts, from just 200,000 households in 2018. It took over Co-operative Energy in 2019 to acquire 300,000 customers and has lured in other customers with its competitive prices and path-breaking tariffs. It regularly claims to be the UK's "fastest growing energy supplier."
Its Agile Octopus time of use tariff bases customers' energy prices on the balance between supply and demand and has several times paid customers to use energy when supply soared.
In January, Octopus launched the world's first local time of use tariff. Fan Club customers living near Octopus-owned wind turbines in Market Weighton, East Yorkshire and Caerphilly, South Wales, will see their energy prices fall on windy days.
Octopus earned a valuation of £1 billion last May, after inking a £300 million deal with an Australian energy company, and became a unicorn, one of a handful of tech companies worth a billion dollars or pounds. In December, its valuation crested $2 billion on the back of a $250 million investment by Tokyo Gas.
In October the company outlined a sweeping vision of transforming the UK into the "Silicon Valley of energy." To start, it's building a new tech hub in Manchester and doubling its workforce in the UK in 2021, hiring 1,000 STEM graduates to work on Kraken.
McShane said: "We've built a business that's entered the Big 6 in terms of scale by using technology to drive down costs and improve service. Using our lower cost base to deliver everyday low pricing rather than 'tease and squeeze' has really resonated with customers."
Octopus isn't done yet. Chief executive Greg Jackson has ambitiously targeted 100 million customers worldwide and the supplier has launched operations in Australia, Germany and the United States.