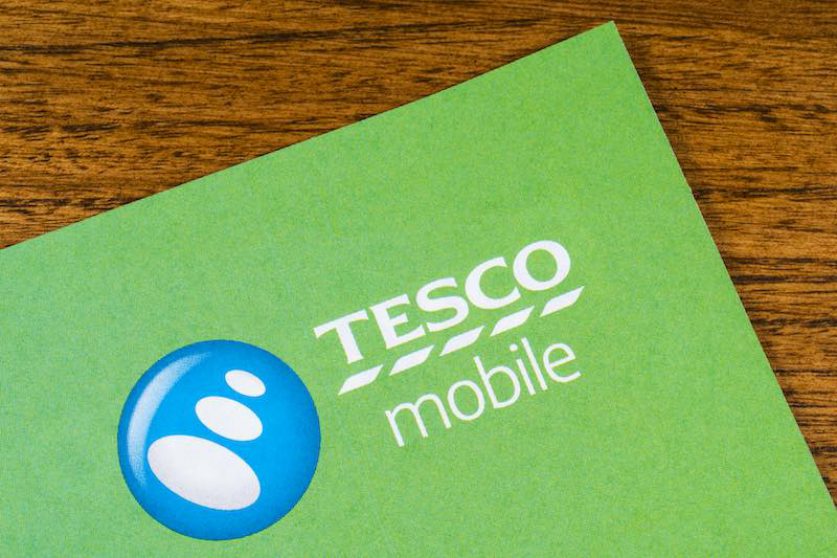 Tesco Mobile has called for a ban on price hikes by mobile and broadband providers after competitors introduced clauses allowing hefty price increases every year.
The supermarket's mobile arm was joined in the statement by charity Money Advice Plus. While they called for a "ban on price hikes," Tesco Mobile and Money Advice Plus appear to be seeking an end to mid-contract price rises, which they've dubbed "misleading."
Tesco Mobile, which isn't raising its prices this year, notes that a growing number of mobile and broadband providers have announced inflation-busting mid-contract price hikes recently. Several telecoms providers have quietly slipped clauses allowing major price increases into their contracts lately and many of those increases will take effect for the first time this spring.
EE, Three and Vodafone have all amended their contracts to provide for annual price hikes of the previous December's Consumer Price Index (CPI), a measure of inflation, plus 3.9%. Customers signed up under these new terms will see their bills increase by 4.5% this spring.
Among the mobile operators, only O2 is still using a formula that provided for more modest price hikes, based on January's Retails Price Index (RPI), which fell at 1.4%. However, it may adopt a similar formula for next year.
In the broadband market, BT, which owns EE, is also increasing prices by 4.5% from this month under its new terms and conditions, while subsidiary Plusnet will follow with similar hikes from March 2022. TalkTalk will also use a similar calculation from next year, with prices rising each April by the rate of inflation plus 3.7%.
More immediately, Sky is increasing prices on its broadband, TV and landline deals by an average of £36 per year from April, while Virgin Media is increasing its bills by an average of £44 a year for the same services from March.
Tesco Mobile has said these price hikes will surprise many customers, some of whom are already struggling to afford their telecoms bills as a result of the pandemic.
In a Tesco-commissioned YouGov survey of 2,000 adults, half (50%) of the respondents with mobile contracts weren't aware their provider could increase their bills mid-contract. This may be due to confusion over jargon. 48% of respondents didn't know what the Retail Price Index (RPI) is and 69% didn't know what the Consumer Price Index (CPI) is. Both are measures of inflation. The RPI is typically higher and will be phased out by 2030.
These heavy price increases are particularly unwelcome this year when so many people are struggling to afford bills while being more reliant on their mobile and broadband connections for work, education, banking, shopping and staying in touch with family and friends.
The survey found that 9% of respondents have been unable to pay an essential bill since the COVID-19 pandemic began. 38% say that even a small increase in their household or utility bills would cause them to worry about their finances and 14% fear it would leave them at risk of disconnection.
At the same time, 42% said their mobile phone has become more essential to them during the pandemic.
In light of these findings, Tesco Mobile is calling on competitors to ditch their price hikes this year and then promise to keep prices frozen for the duration of customer's contracts—a pledge Tesco Mobile itself has taken.
Tom Denyard, chief executive of Tesco Mobile, said: "Beyond being misleading, our research has shown that mid-contract price rises in our industry will have a financial impact on those who have already been hit hard. There could not be a worse time for networks to implement their biggest price rises. For a family of mobile users, the increased costs mean less [sic] items in the weekly shopping basket or additional pressure to pay a bill that was higher than expected.
"Telecoms companies have never played a more important role in people's lives. During one of the most uncertain financial times on record, and at a time of physical isolation, this is not a time to be making a phone harder for someone to afford. That's why we are calling on other networks to reverse price rises this year."
Telecoms providers have attributed their price increases to investment in new technology such as full-fibre broadband and 5G and to the cost of new regulation, including the automatic compensation scheme for broadband and easier switching processes.
Tesco Mobile is the largest mobile virtual network operator (MVNO), selling services over O2's network, with a 7% share of the market. It has a sterling reputation for customer service, posting the highest level of customer satisfaction in Ofcom's annual report for three of the last four years and the lowest number of customer complaints for six consecutive quarters.