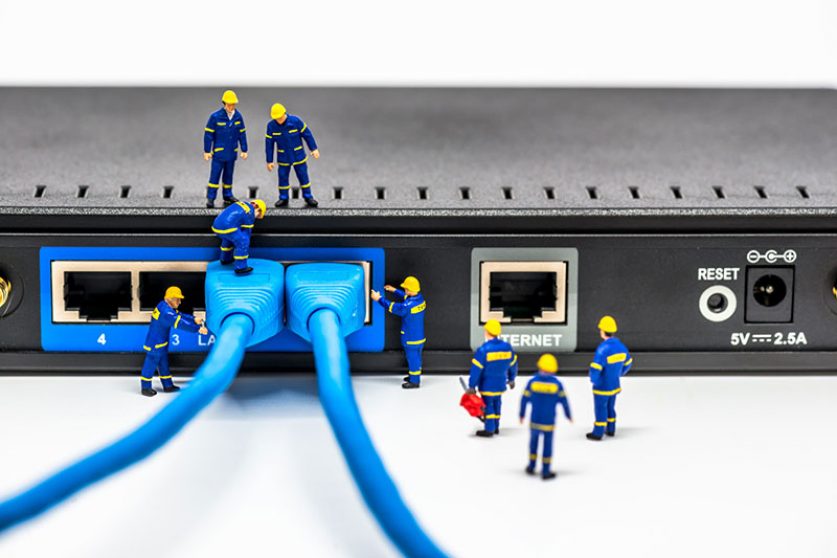 Customers of five major internet providers will soon be automatically compensated for any outage of their fixed line broadband and phone services that exceeds two days, under Ofcom's new voluntary automatic compensation scheme. 
Network infrastructure provider Openreach and five ISPs, including BT, Sky, TalkTalk, Virgin Media and Zen Internet, this week reached an agreement with the regulator about compensation payments.
Customers will receive compensation of £8 a day for any outage that isn't fixed within two days, although as Mark Jackson of ISPreview noted, most faults are repaired within that time frame. 
Additionally, customers will receive £25 if an engineer doesn't arrive on schedule or cancels without at least 24 hours notice. There will be a £5 a day compensation for new services not started on time. Compensation will begin in early 2019 and domestic and small and medium business customers will be eligible.
Ofcom has previously estimated that 2.6 million UK customers could receive up to £145 million a year in automatic compensation. Ofcom has said the scheme will provide  "incentives for providers to improve service quality."
But compensation costs will likely drive up the fees for broadband services, as ISPs pass the costs onto customers. ISPs like BT, which has implemented two price hikes this year, have already raised fees, likely in anticipation of future compensation payouts.
The scheme is not compulsory but ISPs EE and Plusnet have also previously suggested they will also sign on.
Controversially, Ofcom has told ISPs they will have to pay out for disruption caused by "force majeure" events, including extreme weather and strikes. However, infrastructure provider Openreach has thus far refused to offer compensation itself for these "measures beyond reasonable control," including flooding. Retail providers have expressed concern that they will be hit with costs for faults at the level of Openreach's infrastructure.
However in months of negotiation facilitated by the Office of the Telecoms Adjudicator (OTA), Openreach has made some concessions to ISPs. The infrastructure provider will accept liability for compensation for third-party delays, including if a vehicle is parked in front of a street cabinet or it is unable to access poles on private land.
"Compensation will be paid when delays caused by Openreach occur, including where third parties prevent us from accessing the network," a spokesperson for the company said. 
"Automatic compensation will not be paid when there are measures beyond our reasonable control – caused by events such as flooding. This is a well understood exclusion which operates under our existing Service Level Guarantee (SLG) arrangements. 
"We have fully supported Ofcom's voluntary Code of Practice since its inception, and are pleased to have reached an agreement with those Communication Providers intending to offer automatic compensation."
Openreach said it has been already offering customers compensation for "delays to repairs and provisions" since 2008 and that it supported automatic compensation as "the right thing to do for customers."
An Ofcom spokesperson said: "We're pleased this agreement has been reached, following our intervention to secure automatic compensation for customers facing problems such as delays and missed appointments."