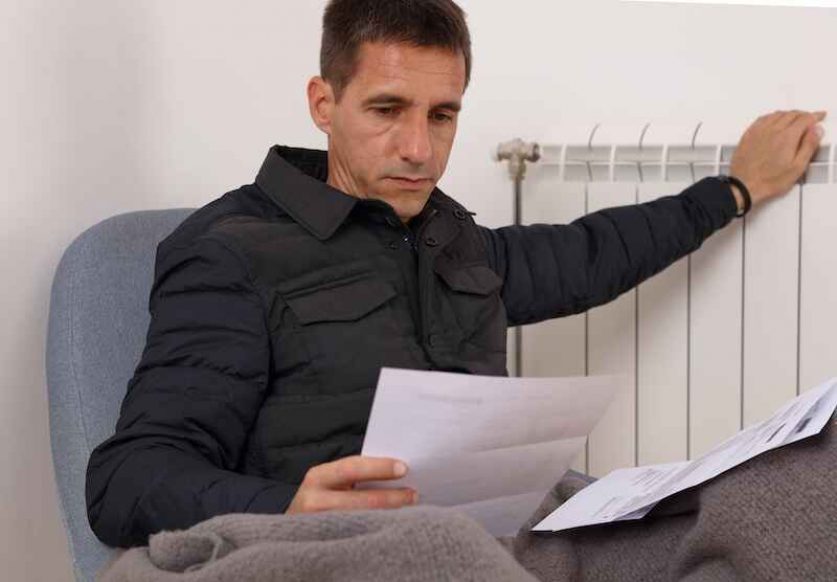 The cap on energy bills could be raised to a previously unthinkable £3,850 per year from January and remain above £3,500 until mid-2024, according to a dire warning from consultancy BFY.
The updated forecast comes as Russia strangled gas flows through Nord Stream 1 to 20% of the pipeline's capacity on Wednesday, sending gas prices soaring throughout Europe.
British wholesale gas prices climbed to 343p per therm, a level not seen since the early days of the war in Ukraine and six times the level last July. Prices for gas for delivery this winter spiked even higher, peaking at 535p per therm.
Consultancy BFY said the market turbulence meant it now anticipates energy regulator Ofgem to raise the price cap on domestic energy to £3,420 from October. That's higher than even recent forecasts, including a warning from Cornwall Insight just two weeks ago that put the cap at £3,244.
If Ofgem proceeds with plans to adjust the price cap quarterly instead of twice a year, another bill hike will come in January. And it will be dire, taking a typical household's energy spending to £3,850 per year, three times what they were paying at the start of 2022.
Bills above £3,500 per year, or £300 per month, will then continue "well into" 2024, BFY cautions.
Gemma Berwick at BFY said households needed to brace for inflated energy bills and called for more government intervention to support the most vulnerable households, especially those on prepayment tariffs.
While consumers who pay for their energy by direct debit spread higher winter costs across the year, households with prepayment meters can't. They'll face energy costs of at least £434 in December and over £500 in January.
Already prepayment customers are going off supply: self-disconnections rose sharply after prepayment tariffs climbed to £2,017/year in April, Citizens Advice found. More people will be unable to top up their meters come the winter when the consequences of disconnection are even more dire.
"It's down to the government to do something as these figures are shocking, we're going to see vast swaths of households fall into energy poverty," Berwick said.
The Treasury is offering households £15 billion in support on energy costs this year, partly funded by a windfall tax on oil and gas companies. However, the relief package was designed when Ofgem projected bills would sit at around £2,800 in the autumn, a forecast the regulator now says was too low.
MPs on the business and energy select committee this week said the support package had already been rendered obsolete by surging prices. They warned that millions will be pushed into "unmanageable" debt this winter unless the government extends struggling households more help.
The candidates vying to be Conservative leader and the next prime minister have outlined how they'd tackle soaring energy bills: Rishi Sunak would cut the VAT from energy bills while Liz Truss would remove green levies. But both plans would cut less than £200 from the typical annual energy bill.