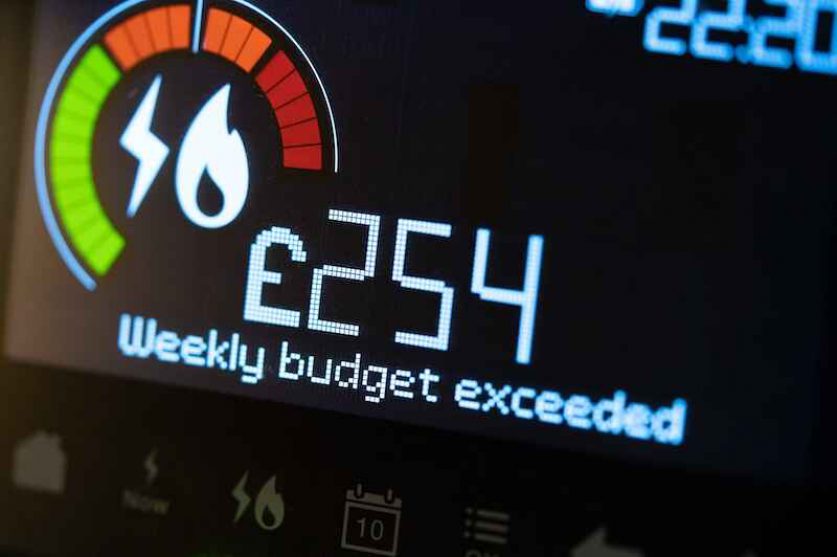 A previous prediction that the energy price would hit £2,800/year in October is likely an underestimate, the chief executive of Ofgem has told MPs.
Jonathan Brearley forecast in May that the energy price cap would rise by £800 when it's next adjusted on 1 October. That figure was used by ministers when designing the relief package for struggling households.
But Brearley told MPs last week that it's now "clear" the estimated was too low.
"It's clear given the pricing dynamics we're seeing, given the ongoing impact of the Russian invasion of Ukraine, that there is positive pricing pressure there—as in prices are looking higher than they did when we made that estimate," he told Parliament's Public Accounts Committee.
However, he wouldn't make a new prediction ahead of Ofgem's official announcement of the price cap level, expected in early August. "We don't give ongoing sort of commentary until we make our formal announcement," he said.
But according to predictions by outside analysts at Cornwall Insight, the price cap will sit at around £3,244/year from October and then rise to £3,363/year in January.
Sarah Munby, permanent secretary at the Department for Business, Energy, and Industrial Strategy (BEIS), said ministers would "keep a close eye" on energy prices to consider whether the government's energy support package should be expanded.
Under a relief package announced in May, eight million households on means-tested benefits will receive one-off £650 payments to help them cope with soaring energy bills and rising food costs. The payments will be made automatically in two lump sums, with the first set to hit bank accounts this month.
Additionally, eight million pensioners will receive £300 payments, and six million people on non-means-tested disability benefits will receive £150.
The previously-announced £200 discount on energy bills will be doubled to £400 and applied to bills in October. Additionally, 80% of households will receive £150 rebates on their council tax bill, with many of these payments already made.
Energy bills previously rose nearly £700 in April and currently sit just under £2,000/year for a household with typical use. An estimated £164 of the increase this year will cover the cost of the failure of 30 energy suppliers last year as wholesale energy prices rose.
Ofgem has faced criticism that it permitted financially unprepared companies to enter the market.
In June, the National Audit Office (NAO), the government's independent spending watchdog, said Ofgem had set a "low bar" for allowing new domestic energy suppliers into the market in order to encourage competition and consumer choice following years of the market being dominated by six large suppliers. That left the market vulnerable to external shocks.
Brearley acknowledged that "with hindsight" Ofgem's requirements for suppliers "should have been tighter."
Sources: UK Parliament, Public Accounts Committee: "Formal meeting (oral evidence session): Regulation of energy suppliers"
BBC News: "Energy bills to rise more than predicted, says Ofgem boss"