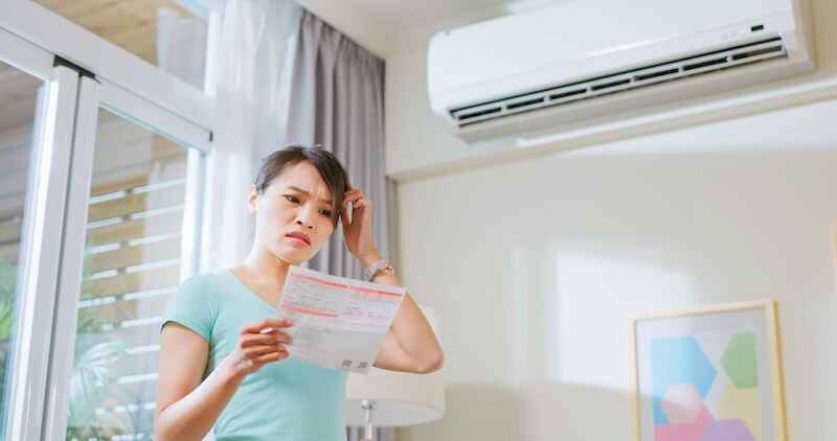 The regulator has demanded six energy suppliers take urgent action to tackle problems with direct debits, including refunding customers who have been overcharged.
Ofgem launched an investigation into the direct debit procedures of energy suppliers this spring following reports from consumers that their monthly payments had been raised excessively and without explanation. That probe uncovered "severe weaknesses" in how some energy suppliers handle customers' direct debits.
The investigation revealed that seven million customers on Standard Variable Tariffs (SVTs) saw their direct debits rise between February and April, by an average of 62%.
But Ofgem found no evidence that direct debits had been hiked excessively. The two-month period investigated included the 1 April adjustment in the energy price cap, which raised the price of SVTs by a typical 54%, meaning bill hikes were largely justified.
However, Ofgem did raise concerns about the more than 500,000 customers whose direct debits had doubled during the period and says suppliers must review the payments and issue refunds if necessary.
Despite the lack of evidence of systemic overcharging, the investigation found "moderate to severe" failings with direct debits in six suppliers: Ecotricity, Good Energy, Green Energy UK (GEUK), TruEnergy, Utilita Energy, and UK Energy Incubator Hub, which has already ceased to trade.
Those issues ranged from "inadequately documented or embedded processes, weak governance and controls, to an overall lack of a structured approach to setting customer direct debits." Ofgem is concerned these problems mean direct debits are being set incorrectly and not reviewed regularly, leading to customers unknowingly either underpaying or overpaying for long periods of time, building up significant credit balances or debt.
The five surviving suppliers must submit action plans within two weeks, outlining how they'll fix failings in their payments systems. Ofgem says it must see "swift and significant improvement" by the suppliers or it will take enforcement action, which could include fines or bans on signing up new customers.
Business secretary Kwasi Kwarteng reiterated the warning. "If we do not see improvement in two weeks, the regulator could issue fines and enforcement orders," he said.
An additional seven energy suppliers—Bulb, E.ON, Octopus Energy, Outfox the Market, OVO, Shell, and Utility Warehouse—were found to have minor problems with direct debits, which they were urged to address.
British Gas, EDF, Scottish Power, and SO Energy had "no significant issues" with direct debits.
"Suppliers must do all they can, especially during the current gas crisis, to support customers and to recognise the significant worry and concern increased direct debits can cause," Jonathan Brearley, Ofgem chief executive, said.
"We know there is some excellent service out there, but we want to make sure that it's consistent and standard across the board. It's clear from today's findings on direct debits that there are areas of the market where customers are simply not getting the service they need and rightly expect in these very difficult times," he added.
Some of the suppliers criticised by Ofgem have refuted the claims and slammed the regulator for "naming and shaming" firms.
A spokesperson for Utilita said: "We have been left shocked and disappointed by Ofgem's decision to name and shame suppliers at this time, given we're still working on their follow-up request for additional information and evidence."
Doug Stewart, chief executive of Green Energy, voiced similar concerns.
"I do feel that given the challenging state of the market, Ofgem needs to resist knocking suppliers, like ourselves, who have survived the market crash and are doing our very best to help customers," he said.
He added that his company is already making improvements to its billing systems.
Ecotricity chief executive Dale Vince similarly said Ofgem had ignored the fact that the green supplier is installing a new billing system.
Good Energy said it was taking "rapid action" to address concerns raised by Ofgem.
"Ofgem raised just one concern relating to internal documentation. Our direct debit processes are proven to be fair and consistent with no detriment to customers. Ofgem is only serving to create extra anxiety for our customers here, at the worst possible time," a Good Energy spokesperson said.
Sources: Ofgem: "Ofgem requires improvements from energy suppliers on customer direct debits"
The Guardian: "Ofgem tells energy firms to take urgent action to fix direct debit problems"
BBC News: "Energy suppliers told to review soaring direct debits"