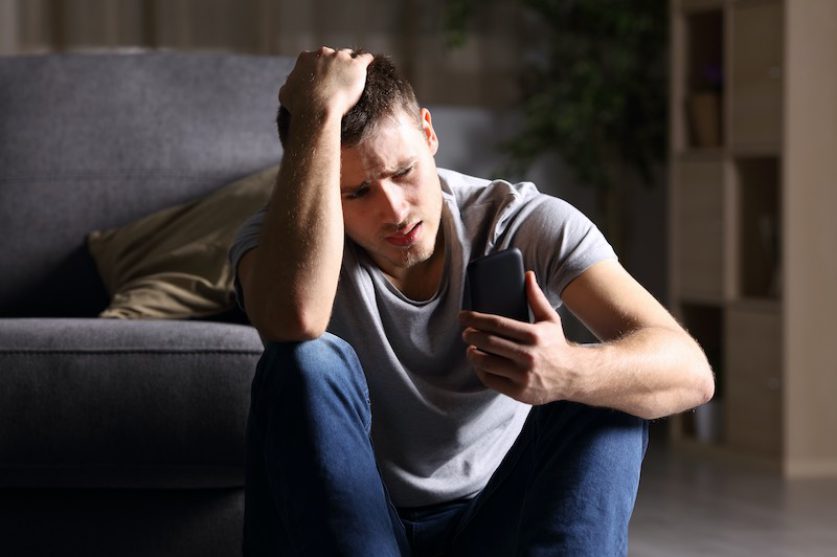 Customers are least satisfied with broadband provider TalkTalk and mobile operator Three, Ofcom's telecoms league table revealed.
The annual survey polls customers on their satisfaction with their home broadband, landline and mobile providers and aggregates data about call waiting times, installation waits and numbers of complaints. 
Overall, consumers were largely content with their telecoms services. 85% of home broadband customers said they were happy with their provider, up from 83% last year. Mobile customers were even happier, with 93% pleased with the service they receive, unchanged from 2019.
However, not all providers are winning their customers' approval. Among broadband firms, TalkTalk delivered the worst service for the fourth year running, with just 78% of customers reporting satisfaction. Customers were particularly frustrated with TalkTalk's handling of complaints, with just 44% satisfied.
TalkTalk is known for its budget broadband tariffs, but the results of competitor Plusnet show that consumers don't have to sacrifice customer service for a deal. This year Plusnet overtook EE to earn the highest customer satisfaction rating, at 93%.
However, Ofcom found that Plusnet attracts a high volume of complaints—100 per 100,000 customers, significantly above the average of 55—and that customers are left on hold for an average of 3 minutes and 48 seconds when trying to contact the ISP. 
Also included in the broadband league table were EE (88% overall satisfaction), BT (86%), Sky (86%) and Virgin (85%).
Ofcom also examined how long it takes providers to install a new broadband or landline phone service to customers and how long it takes them to repair services following outages. Overall, 87% of broadband and landline orders were installed by the date agreed with the customer, with orders taking an average of 11 days to complete—four days faster than last year. Virgin Media was the quickest to deliver new services, with home movers and switchers waiting just four days.
Nearly all providers took an average of two days or less to repair faults, with Virgin acting fastest at one day and EE being the slowest, at three days.
Notably, most broadband providers included in the study, except EE and Plusnet, participate in Ofcom's voluntary Automatic Compensation Scheme, paying £8 per day in compensation to customers if an outage isn't repaired within two days and £5 a day for each day an installation is delayed.
Meanwhile, Tesco Mobile has been dubbed the nation's favourite mobile provider, pleasing 97% of its customers. Tesco also attracted the lowest volume of complaints, at three per 100,000, far below the average in the mobile market of 13. Their customers were also on hold for an average of just 35 seconds when trying to get in touch with the provider.
Three performed the worst of the mobile operators, with the approval of 89% of its customers. 6% of Three customers found reasons to complain, double the market average of 3%, and if they tried to contact the provider spent an average of two minutes and 37 seconds on hold, double the average of one minute and 18 seconds.
giffgaff (95% overall satisfaction), EE (93%), O2 (93%), Virgin Media (93%) and Vodafone (90%) rounded out the rankings.
Ofcom urged consumers to consider customer service when selecting telecoms providers.
Lindsey Fussell, Ofcom's Consumer Group Director, said: "Checking the quality of a phone or broadband provider's customer service can be the difference between you signing up to a company that keeps you connected, or one that falls short.
"Our research helps people to easily compare how providers perform on customer service, so they can choose the one that's best for them."
Notably, most of the data was collected in January 2020, so won't show the impact of the coronavirus pandemic on telecoms services and consumer satisfaction.