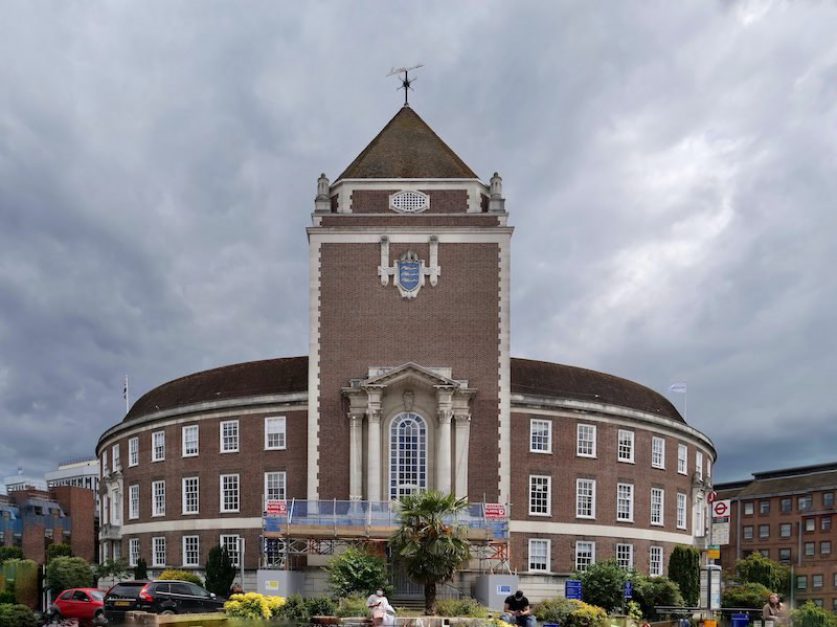 2,000 homes in Kingston upon Thames, Southwest London could soon be heated with energy captured from sewage in a pioneering low-carbon district heating network.
Thames Water and Kingston Council announced last week that they have applied for capital funding from the government for the "poo power" scheme, following two years of feasibility studies and design work backed by the Greater London Authority.
Under the plans, heat will be harnessed from the final effluent of the sewage treatment process at Hogsmill sewage plant in Surrey and then diverted to a dedicated "state-of-the-art" waste-to-energy centre to be built on-site. Effluent is slightly warm all year round at about 10 to 15 degrees Celsius because it contains water from showers, baths and cooking.
At the waste-to-energy centre, a heat pump, which acts as a reverse fridge, will concentrate the heat to 65 degrees Celsius Plus. The heat will then be supplied through a sealed network of pipes to a water heating system connected to 2,000 homes in the nearby Cambridge Road Estate, where it will be a low-carbon alternative to natural gas boilers for residents.
The effluent will then be returned to the river at a cooler, more natural temperature.
Initially, the heat transfer scheme would supply 7GW of heat annually and is forecasted to prevent up to 105 kilotonnes of carbon dioxide equivalent from entering the atmosphere over the next 30 years.
Thames Water and the local council said they hope to expand the network to provide low carbon heating across the borough, which has announced an aim of being carbon neutral from 2038. The project could also be a model for low-carbon heating networks across the UK, as the country tries to clean up its heavily polluting heating systems.
Thames Water is also considering other sustainable energy projects at the Hogsmill site, which processes the sewage of 380,000 Thames Water customers. These could include solar panels and electric vehicle charging points.
Councillor Caroline Kerr, leader of Kingston Council, said the scheme is "ground breaking."
"It's a first for England and shows we are serious about reducing carbon in the borough. This is a real opportunity to be bold and ambitious for future generations. It's great to be working alongside Thames Water to make waste into clean energy.
"The regeneration of Kingston's largest council estate, Cambridge Road Estate, is a fantastic opportunity to make new homes in Kingston among the greenest in the country," she added.
Sarah Bentley, chief executive of Thames Water, said: "We're delighted to be working with Kingston Council, offering low carbon energy to a new housing development near to our works. Renewable heat from our sewer network is a fantastic resource, so it's important we develop this and more decarbonising schemes further to continue to spread the benefits."