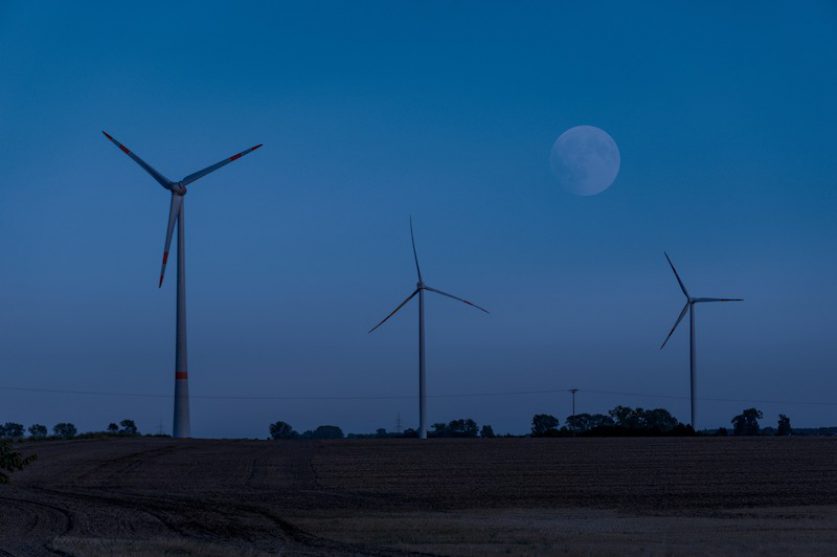 Thousands of households earned money by consuming electricity over the weekend, as blustery weather blew the UK's wind power to a new record.
Wind farms generated nearly 45% of the UK's electricity over the weekend, contributing a record total of 16GW to the grid. At times, that was more electricity than the UK needed. Households using new smart energy tariffs were paid to consume that energy, by charging their electric vehicles or running their dishwashers overnight, and thus balance the grid.
Previously, only energy-intensive companies could benefit from this negative pricing. But with the introduction of smart energy tariffs, now domestic consumers can benefit from the windfall as well.
For example, 2,000 households are signed up to Octopus Energy's Agile Octopus smart energy tariff. These customers "made money for using energy when the wind was giving us more than enough" over the weekend, Octopus founder Greg Jackson said.
Under the terms of the tariff, Octopus will pay these customers up 5.6p for every kilowatt hour of electricity they use during certain overnight hours. Normally, customers pay around double this rate for every kilowatt hour used, although their rates fluctuate hourly based on demand.
In the early hours of Sunday, it paid them between 1.10p and 5.09p per kWh.
Octopus alerts these households via text of times when supply is likely to outpace demand, including when renewables like wind power are generating more electricity than the UK can consume.
Didn't remember to set your washing machine on a timer to take advantage of negative pricing? Your heat pump may have kicked in automatically. Heat pumps equipped with Homely smart thermostats automatically choose to operate during times of negative pricing.
Octopus also warns customers when demand causes electricity prices to surge, so they can delay electricity-intensive tasks and save money on their energy bills.
Duncan Burt, Director of Operations for National Grid System Operator, thanked customers for helping to balance the grid.
"A big thank you to all those #EV drivers and smart cookies, including  everyone on #OctopusAgile, who helped us balance the GB grid last night. Getting paid to use more power on a windy night!" he tweeted Sunday.
But how can households earn money by using electricity?
Burt explained: "Increasing demand when there's spare renewable output saves us money when balancing the grid and avoids us turning down some of that green output."
The rise of renewables, which deliver energy intermittently and somewhat unpredictably, will increase the grid's need for storage, some of which can be provided by domestic customers.
"Electricity supply and demand need to be continuously in balance," Burt tweeted. "Traditionally storage was provided by big pumped storage hydro stations. With more renewables, we expect we'll need more storage and demand that can shift to when renewable output is high and with more storage and flexible demand needed, there's a big opportunity [for] everyone to play their part, from businesses that can move their demand to you and I at home with an EV, storage heating or a battery."