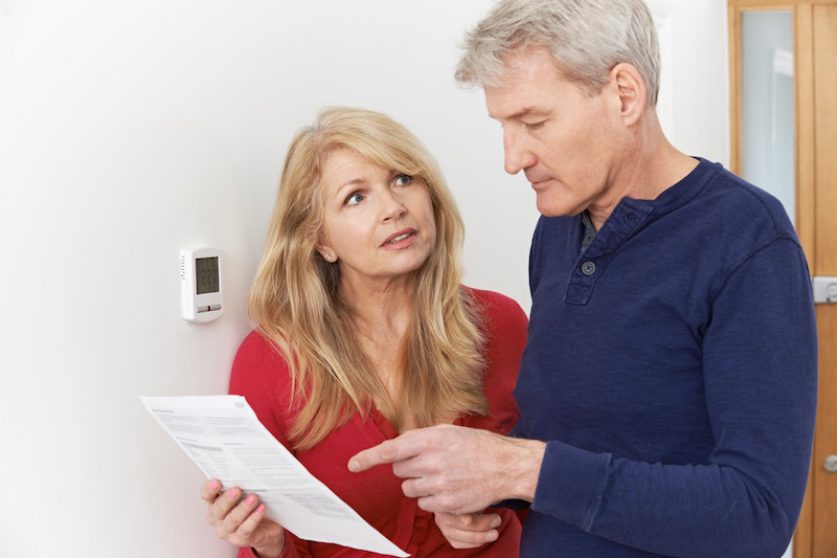 Accurate bills are the top customer service priority for energy customers, but many are being let down by their suppliers, Citizens Advice has alleged.
Error-riddled bills were the most common reason consumers called the charity's helpline about their energy supplier.
Inaccurate bills were also the most common complaint about three of the bottom five suppliers in Citizens Advice's latest quarterly customer service league table (Ecotricity, Outfox The Market, and Green Star).
Gillian Guy, Chief Executive of Citizens Advice, said: "Every energy supply company should be able to provide its customers with an accurate bill. It's the very least people should expect.
"The inability of some suppliers to get this right causes a great deal of unnecessary stress for customers."
Guy attributed the difficulties consumers were experiencing with energy firms, including about inaccurate bills, to under-prepared suppliers entering the market, the result of an "under-regulated market."
Earlier this year Ofgem strengthened licensing requirements, to ensure new suppliers have the funds and plans in place to deliver adequate customer service and weather a competitive energy market.
The regulator has also proposed stricter tests for existing suppliers. Small suppliers could face checks as they grow, to ensure they have adequate resources to deliver good customer service, while meeting industry obligations.
Alongside the rankings, Citizens Advice polled 3,000 energy customers about their experience contacting their supplier and the service they expected and received.
60% said receiving accurate bills was their most important customer service priority, followed by the handling of complaints (17%) and phone waiting times (12%).
Most (53%) still preferred to contact their supplier by phone, rather than by email, webchat or social media, and expect to receive a response in three to five minutes, Citizens Advice found.
However, earlier this month Which? found that more than half of energy customers are waiting more than five minutes to speak to an advisor and a fifth of energy suppliers are keeping customers on hold for more than 10 minutes.
Breeze Energy topped the league for customer service for the second quarter in a row, earning five stars for its clear, on time bills. However, despite its excellent customer, Breeze's future in the market is in question. The Newcastle-based supplier still owes £486,000 to Ofgem's Renewables Obligation scheme and the regulator has threatened to revoke its supply licence.
The rest of the top five was occupied by a mix of challenger and established companies: small green supplier So Energy, Big Six supplier EDF, up and coming renewable supplier Octopus Energy and SSE.
SSE is exiting the domestic retail market, with a £500 million sale to 27th-ranked Ovo Energy—which might disappoint its customers.
The bottom rungs of the table were occupied by 41st place Nabuh Energy—in last place for the third quarter in a row— Utilita, Green Star Energy, Outfox the Market and Ecotricity.