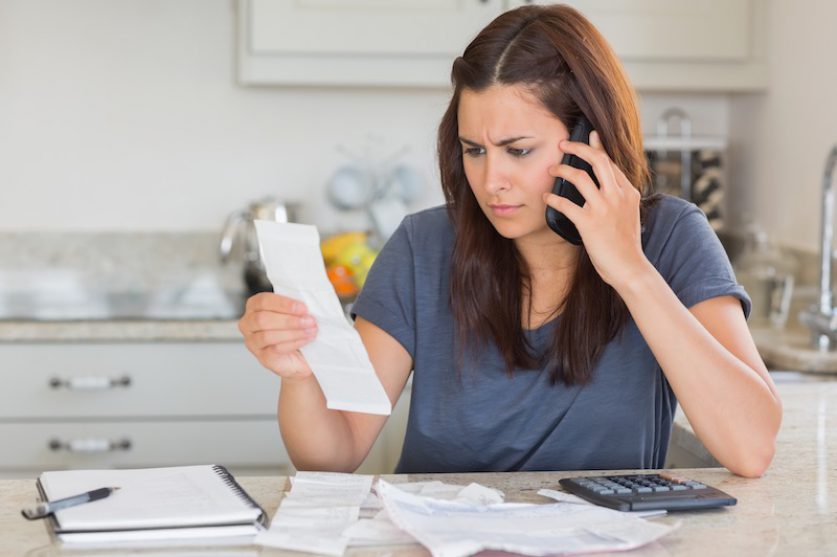 Negotiating with your broadband provider, or switching to a new one, can save you an average of £120 a year—but many consumers don't bother.
Which? magazine asked 5,000 broadband customers how much they paid for their internet, whether they'd haggled or switched provider in the past 12 months and if so, how much they saved.
45% of surveyed customers said they hadn't asked their provider for a better deal. However, the research also showed that negotiating paid off: 78% of people who did try to haggle were offered a discount, incentive or better tariff, worth an average of £120.
So why aren't customers getting on the phone and demanding better deals from their provider? 40% of non-hagglers said it was because they were satisfied with their current price.
But even if you think you've nabbed a good deal for broadband in past, you should check your bills. Your introductory pricing may have lapsed, and your ISP may have rolled you onto out of contact pricing, which is much higher. This is especially true for the 38% of households which have never switched broadband provider and the 23% which haven't done so in the last three years.
Telecoms regulator Ofcom has estimated that 8.8 million broadband customers—40% of the market—are out of contract with their provider. Those customers pay an average of £8 to £9 more a month for their broadband than customers who entered a new deal with the same provider.
Which? previously found that customers of Virgin Media and TalkTalk are hit hardest by these out of contract price hikes on their broadband bills, seeing increases of up to 60% (or £192 a year) or 57% (£162) a year, respectively.
To combat this loyalty penalty and customer inertia in the broadband market, telecoms regulator Ofcom is introducing a new out of contract notification system From 15 February 2020, ISPs will be required to inform their customers, via text, email or letter, that their contract is expiring and of any price increases they'll see after it lapses. The information will give hagglers ammunition when they contact their provider—or look elsewhere for a deal.
Meanwhile, some ISPs have pledged to protect customers from these price hikes. From next year, new Sky customers will only see hikes of £5 per month when their contract lapses. BT will also cap the price hikes faced by existing in-contract customers at the end of their terms, beginning in February, although it has not confirmed by how much.
Meanwhile, Which? found that 23% of those who didn't haggle said it was because they worried it would be too much hassle. But the actual experience of hagglers contradicted this. 52% said haggling was easy, while just 27% found the process difficult.
Those who couldn't wring a better deal from their current ISP and who jumped to a new provider also found the process easy. 71% reported switching was easy, and most customers only needed to contact their provider they're moving to arrange it. This is true of customers moving between providers  which use Openreach's infrastructure, such as BT, EE, Plusnet, Sky, TalkTalk, Vodafone and Zen Internet.
For a minority, switching is more complicated and might (for 27% of Which? respondents) involved downtime. This might be the case for customers switching to or from Virgin Media or an alternative network platform such as a smaller full-fibre providers, which use their own infrastructure.
Ofcom is currently consulting on new switching protocols, which will make the process seamless between all providers, including Virgin Media. The outlines for the new switching protocols aren't expected until late 2020, however, and will take some time to be implemented.