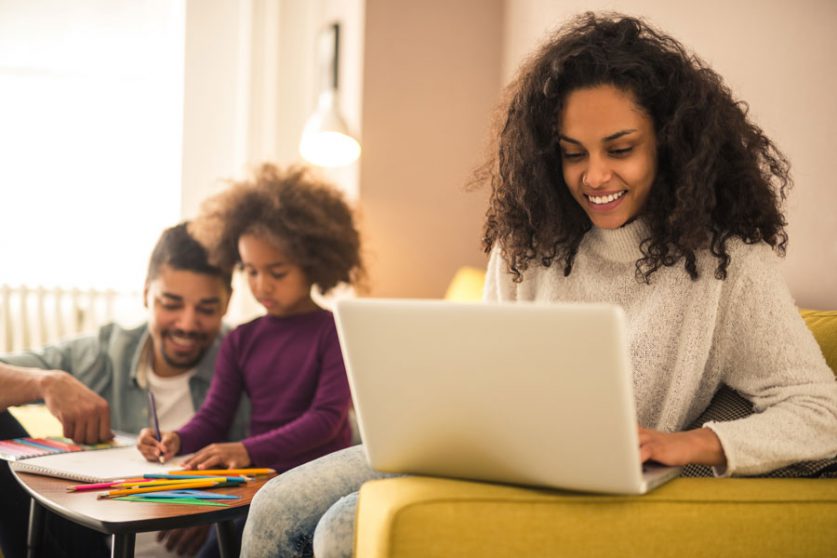 The UK's largest broadband providers have committed to curbing prices for out-of-contract and vulnerable consumers, following concerns about 'loyalty penalties'.
BT, Sky and TalkTalk will now allow existing customers to access the same introductory offers as new customers when they take out a new contract. Customers who signed up to an introductory deal typically saved £9 to £10 a month on their broadband bills.
These commitments follow a review of broadband pricing by Ofcom. The telecoms regulator had raised concerns about unfair pricing in the broadband market, which was disproportionately impacting vulnerable and elderly customers, who are less likely to switch provider or renegotiate with their current ISP.
Under existing laws, Ofcom is unable to enact price caps but said these voluntary industry commitments, to take effect next March, will protect vulnerable customers from rip-off prices.
Customers of some large ISPs will also be spared from substantial price hikes when their fixed-term contracts come to an end. According to Ofcom research, 8.8 million broadband customers—40% of the market—are out of contract with their ISP and likely paying more as a result. Customers who sign up to a new deal with their provider pay £8 to 9 less than customers who stay out of contract.
According to analysis by Which?, currently the monthly bills of broadband contracts beginning in September 2019 are scheduled to rise by an average of 26% when the customer's 12, 18, or 24-month contract lapses and they fail to renew it or switch.
But beginning next year, new Sky customers will face price hikes of no more than £5 when their contracts expire. BT will also cap the price raises faced by existing in-contract customers at the end of their terms from February, although it has no confirmed by how much.
BT customers without access to superfast broadband will no longer pay more than entry-level superfast customers. Vulnerable customers currently out of contract on more expensive deals will benefit from a one-off price reduction.
Last year Ofcom found that four million households are paying the same or more for out-of-contract subscriptions to slower ADSL copper broadband than they would for new superfast fibre packages.
TalkTalk and Virgin Media will carry out annual price reviews for vulnerable customers, to ensure they are on the best deal for their needs and extend automatic discounts to those who don't respond to a prompt to switch.
BT, EE, Plusnet and TalkTalk will also protect out-of-contract customers from price rises above the rate of inflation.
Currently broadband providers don't have to notify customers that their prices are going up at the end of contracts, although that will change with a previously announced regulation from Ofcom. From February ISPs will need to send end-of-contract notifications, informing customers when their contracts expire and the best deals available.
Lindsey Fussell, Ofcom's consumer group director, said: "Broadband customers who are out of contract can make big savings – around £100 a year on average – by picking up the phone to their current provider and signing up to a better deal.
"And in future, everyone will be told about the best tariff on offer. Thanks to the commitments we've secured from major broadband firms, many customers – including the most vulnerable – will pay less."
Citizens Advice welcomed the commitments from IPSs but said they didn't go far enough to tackle the £1 billion loyalty penalty faced by broadband customers.
Chief executive Gillian Guy said: "It's unlikely that voluntary, piecemeal commitments from providers will address the sheer scale of the challenge we've identified."
Last year Citizens Advice filed a 'super complaint' with the Competitions and Markets Authority (CMA) about loyalty penalties across the broadband, mobile, mortgage, savings, and home insurance markets, which is said were costing Britons £4.1 billion a year. Eight in 10 customers were found to be overpaying for one of these services.
"It's vital that we see stronger, faster action in the broadband market before the Competition and Markets Authority report back in December on progress since our super-complaint," Guy said.