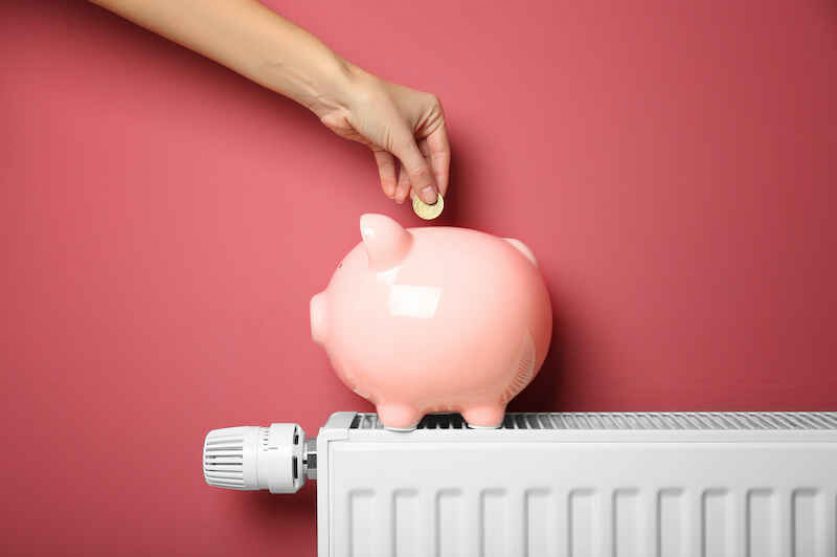 Rivals British Gas and Octopus Energy have exchanged heated words over how to best protect consumer credit balances in the wake of a wave of energy supplier failures over the last year.
Chris O'Shea, chief executive of British Gas owner Centrica, said Octopus's proposal to protect consumers' overpaid credit balances with an insurance scheme would permit firms to "operate risky business models and dip into customers' deposits as a free overdraft facility."
Centrica favours requiring suppliers to ringfence credit balances in separate bank accounts or financial vehicles. British Gas itself has already moved £294 million of customer money into a separate account and has urged Ofgem to make this an industry standard.
Octopus has described ringfencing as "crude" and "financially illiterate." The fast-growing supplier countered that mandated ringfencing would do nothing to address the causes of supplier failures and would add up to £30 to consumers' energy bills.
Customers who pay by direct debit typically pay a flat amount each month although consumption varies seasonally. Over the warmer months, they build up a credit balance, often more than couple hundred pounds, that then helps cover their higher use in the winter.
However, Ofgem has been concerned for years that suppliers are holding too much of customers' money. Surplus credit balances stood as high as £1.4 billion in October 2018, an average of £65 per household. In the spring of 2021, the regulator began consulting on proposals to cap the amount of money suppliers could hold in credit balances.
But the wave of company failures that rocked the sector later that year made reform more urgent. The 30 suppliers that collapsed held hundreds of million pounds of customer deposits, much of which couldn't be recovered by administrators.
The supplier of last resort mechanism for handling supplier exits protects the credit balances of domestic customers, allowing them to be recouped through higher standing charges for all billpayers. Citizens Advice recently estimated that the string of business failures will add £164 to each household's energy costs this year.
Ofgem has committed to reforming the market to avoid a repeat of these failures. Last month chief executive Jonathan Brearley said the regulator would move to prevent suppliers from using customer credit balances like "an interest-free credit card."
Ofgem proposes to require energy suppliers to place customer funds in a separate account so overpaid credit would be protected in the event a company goes bust. The regulator has finished a consultation on these plans and will update suppliers in the coming weeks.
Centrica is in favour of the proposals and has pointed to research it commissioned that found that 86% of consumers want suppliers to safeguard their credit.
But the proposals have been controversial among some rivals. Smaller suppliers contend ring-fencing requirements would threaten their financial viability.
Octopus, now one of Britain's largest suppliers, has proposed an alternative it says would be cheaper, adding as little as £5 per year to bills.
It favours a co-insurance protection policy, similar to the ATOL scheme protecting the deposits of holidaymakers or the Financial Services Compensation Scheme protecting bank deposits up to £85,000 per person.
Under the ATOL scheme, travel companies pay £2.50 per customer into a fund managed by the Civil Aviation Authority and used to refund and repatriate stranded travellers, including after businesses go bust. For example, the ATOL scheme paid out more than £444 million in repatriation and cancellation compensation after Thomas Cook folded in 2019.
But an analysis commissioned by Centrica and conducted by economic consultancy Oxera argues that "compulsory co-insurance models… would not be appropriate for dealing with the specific market failures of the UK energy supply market."
"A flat fee funding structure would not force suppliers choosing a high-risk business model to bear the cost of the higher risk," the report continues.
Centrica's O'Shea added: ''As a responsible supplier, we have already ringfenced our customers' money. Customers tell us when they pay upfront for their energy, they are trusting their supplier to look after their hard-earned money.
"Economists have looked at Octopus's idea of an ATOL-style insurance-type approach and it doesn't solve any of the problems in the market."
A spokesperson for Octopus countered: "Satisfying credit balances (and other obligations) of failed suppliers adds about £5 a year to bills—but British Gas's proposals to tackle this could add £30 to bills every year, and increase supplier profits."
Utilita Energy also entered the fray, with chief executive Bill Bullen telling City A.M. that he "tended to be on Centrica's side" and said ringfencing is the "least worst option" for protecting customers' money.
E.ON also favours ringfencing, while Good Energy, OVO Energy, and So Energy are opposed to the proposals, according to City A.M.
Sources: The Guardian: "Energy suppliers row over how to protect customers' overpaid credit"
City A.M.: "Ringfencing is the 'least worst option' for protecting customers, says Utilita Energy boss"