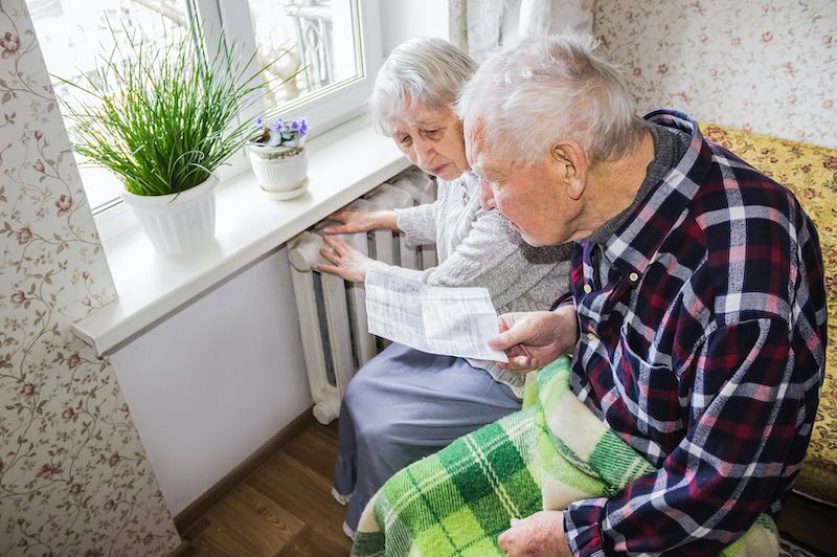 Nearly a million pensioners will receive £140 discounts on their electricity bills to offset the cost of heating their homes this winter.
The Warm Home Discount Scheme, run annually, is available to those receiving pension credit or on a low income.
The Department for Work and Pensions (DWP) said it cross-checked records with 50 participating energy suppliers and found that 95% of pensioners will receive the £140 discount automatically, for a collective savings of £137 million.
The money will be deducted from their electricity bills some time between now and January. Customers who have a dual-fuel tariff may request their supplier applies the discount to their gas bill instead.
An additional 220,000 pensioners who meet part of the eligibility requirements but aren't benefitting will receive letters encouraging them to claim the assistance through a dedicated helpline.
Secretary of State for Work and Pensions, Thérèse Coffey, said: "This government has actively helped pensioners on low incomes with their energy bills. We know how important it is that people keep their homes warm during the cold winter months, which is why I am thrilled that we have used our IT to ensure nearly one million pensioners automatically see their bills reduced."
Ensuring the affordability of heating is particularly important this year. Public health bodies and fuel poverty charities have cautioned that cold homes could increase susceptibility to and the severity of COVID-19 infections.
The DWP also said the Warm Home Discount Scheme will be extended until at least the winter of 2021-22.
To qualify for the discount you have to be a customer of a participating energy supplier. Suppliers are required to participate in the scheme once they have more than 150,000 customers. This is down from 250,000 customers when the scheme launched, making 30,000 more pensioners eligible.
For the winter of 2020-21, participating suppliers include:
Affect Energy (Octopus)
Angelic Energy
Atlantic (SSE)
Avro Energy
Beam Energy
Boost
British Gas X
Citizen Energy
Co-op Energy (Octopus)
E (Gas and Electricity)
Ebico
EDF
Fosse Energy
Great North Energy
Green Network Energy
London Power (Octopus)
Lumo
M&S Energy (Octopus)
npower Select
Powershop
Pure Planet
Qwest Energy (Octopus)
Ram Energy
Roar Power (Octopus)
Scottish Hydro (SSE)
Southend Energy
Southern Electric (SSE)
Spark
Swalec (SSE)
Symbio Energy
The LECCY
Utility Point
White Rose Energy
Your Energy Sussex