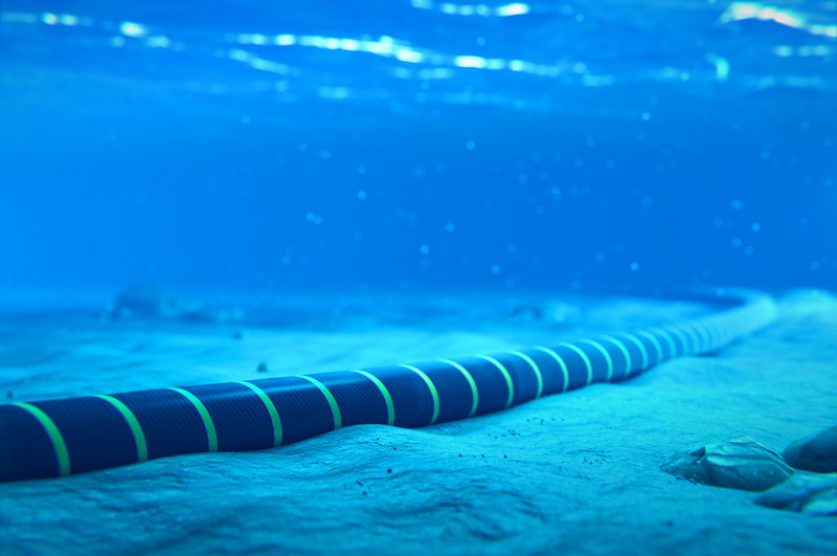 A new 149 mile-long subsea cable will allow France and Britain to share surplus power, helping the countries balance their grids with zero-carbon electricity.
The IFA2 interconnector runs along the seabed between Portsmouth, Hampshire and Caen, Normandy in France. It's the result of a shared £700 million investment from National Grid and Réseau de Transport d'Électricité (RTE), the electricity transmission system operator of France.
The 100MW interconnector began transmitting electricity yesterday, 15 October, for testing. When it's live, it will be able to meet 1.2% of Britain's electricity needs, powering more than one million homes.
The UK already has high-voltage power cables running to France, Belgium and the Netherlands, helping power five million homes each year.
Last year a record 21.4 terawatt-hours (TWh) of electricity were imported over these interconnectors, up 10% from the year before. Reliance on intermittent renewables means we import, but also export, more electricity, as supply rises and falls with weather conditions. The UK exported 3.4TWh of electricity last year.
National Grid is also developing two more interconnectors to link our grid to the electricity systems in Norway and Denmark. By 2024, it will be able to power eight million homes though these interconnectors. The government aims to import 20% of the country's electricity from Europe by 2025, part of its drive to decarbonise the electricity sector.
National Grid has committed that by 2030 90% of the electricity sent over its interconnectors will be from zero-carbon sources—carbon-free nuclear power from France, hydropower from Norway and wind power from Denmark. This will avoid 100 million tonnes of CO2 emissions by 2030, the equivalent of taking two million cars off the road.
Kwasi Kwarteng, minister for business, Energy and Clean Growth, said of the IFA2 launch: "Recent government commitments to the development of our offshore wind infrastructure show how the United Kingdom is a world leader in low-carbon energy generation and the IFA2 will allow us to share those benefits with our friends and neighbours in France."
Jon Butterworth, CEO of National Grid Ventures, said: "While the world is focused on the pandemic and managing the knock-on effects on our lives, we know that progress toward net-zero can't afford to falter and Britain needs to keep up the momentum in reducing harmful carbon emissions. The launch of the IFA2 interconnector, linking France and Britain's power grids, is an important step in accelerating our progress to a cleaner, greener future."
However, the increased dependence on electricity imported from Europe has raised worries that a no-deal Brexit will increase the cost of power. A chaotic exit from the union could mean the UK is subject to third-party charges to use the cables connecting it to EU electricity markets, pushing up consumers' energy bills.