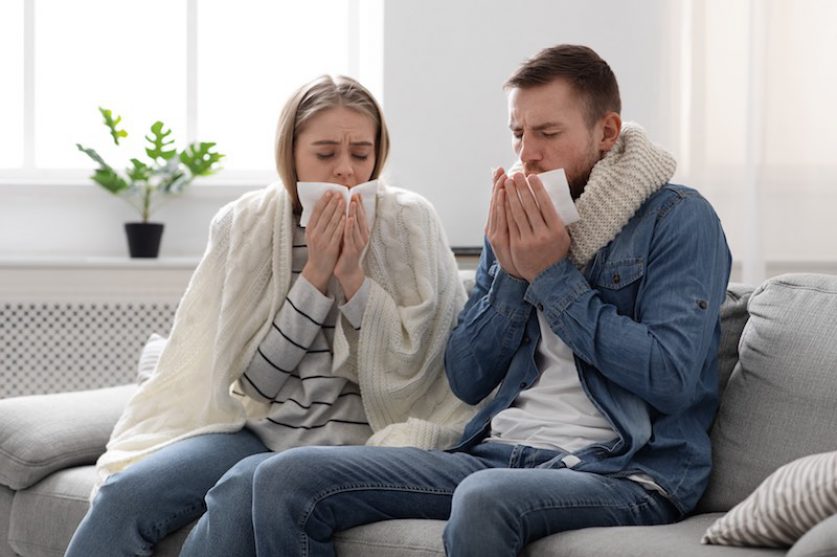 An additional 200,000 households could struggle to heat their homes this winter, leaving them more susceptible to coronavirus and creating a "perfect storm" of financial deprivation and illness that could bring the NHS to its knees.
That's the warning from the End Fuel Poverty Coalition, a contingent of experts, campaign groups, local authorities and unions. The group is citing Public Health England's "clear evidence on the links between cold temperatures and respiratory problems" and susceptibility to respiratory infections like COVID-19 to call for government investment in boosting the energy efficiency of the UK's housing stock.
Fuel poverty is a type of deprivation in which households can't afford to heat their home to an adequate standard. It's caused by a confluence of low incomes, high energy bills and inefficient homes. Currently, 2.4 million households in England are classified as fuel poor, or around 10% of the population, a disproportionate number of them in private rented accommodation.
But without an ambitious programme of home upgrades, the job losses and economic devastation of the coronavirus crisis could push an additional 200,000 could into fuel poverty this year. That figure was extrapolated from rising unemployment and the proportion of homes where the breadwinner is unemployed which are in fuel poverty
As part of its coronavirus relief package, the government is committing £2 billion to plug the holes in the UK's ageing houses, including £5,000 vouchers to help households pay for loft and wall insulation, double glazing and new boilers. The poorest households can also qualify for grants for upgrades for up to £10,000.
But the End Fuel Poverty Coalition is urging ministers to go further and deliver on a manifesto pledge to pour £9.2 billion in energy efficiency upgrades as well as to extend the warm home discount scheme to more low-income households and offer more grants for efficiency upgrades.
The government should also take action to improve energy stands in the private rented sector.
William Baker, from Solutions to Tackle Energy Poverty and a member of the coalition, said: "It has never been more important for the Government to fix the roof while the sun is shining.
"While it is summer now, colder temperatures are on the way and hundreds of thousands more people will feel the harsh reality of fuel poverty.
"In just a few months we could see a perfect storm of cold homes, high winter fuel bills and a future wave of Covid-19 hitting the NHS during winter—a period when it always struggles to maintain services."
The coalition also slammed the efficiency upgrade vouchers for being targeted exclusively at homeowners, thus excluding private renters, who are most likely to be in fuel poverty.
Ruth London from Fuel Poverty Action said: "The Chancellor's £2 billion for energy efficiency retrofits could have done wonders to relieve fuel poverty. Instead, targeted at homeowners and landlords, it will do very little for renters."
The Department for Business, Energy and Industrial Strategy (BEIS) defended the government's action against fuel poverty. A spokesperson for the department said: "No one should be cold in their own home and that's why the Government acted quickly to secure an agreement with all energy suppliers in March to support customers impacted by Covid-19.
"We are protecting households from rip-off deals with our energy price cap, giving extra money to pensioners during colder times of year and providing £2 billion in funding for domestic energy efficiency measures."