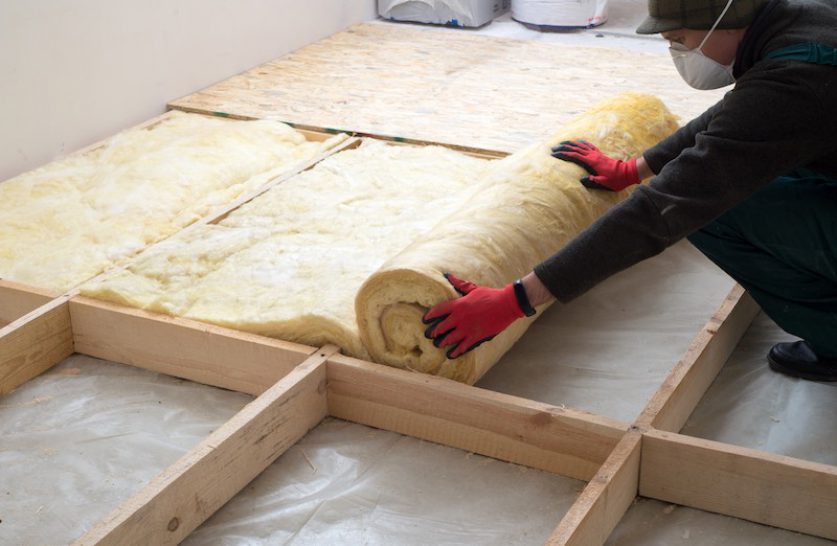 The government's coronavirus recovery package includes £1 billion to retrofit public buildings and social housing—less than one-ninth the Conservative Party pledged to invest in energy efficiency in their election manifesto.
Chancellor Rishi Sunak's "mini budget," to be unveiled tomorrow, ring-fences £3 billion for environmental initiatives, including green re-skilling and nature conservation programmes.
The centrepiece of the green recovery is a £1 billion fund to retrofit schools, hospitals and social housing, increasing their energy efficiency and reducing their utility bills and carbon emissions.
Improving the UK's ageing, leaky buildings and housing stock is seen as essential to the country's net-zero goal and one of the best ways of creating jobs. Research from consultancy McKinsey has calculated that for every $10 million (£8 million) a government invests in energy efficiency measures, 77 jobs are created, while the same investment in fossil fuels creates just 27 jobs.
Insulating homes can also improve public health and reduce the burden on the NHS from cold homes and associated illnesses and deaths. The National Insulation Association (NIA) has calculated that retrofitting 185,000 homes could save the NHS £1 billion over the next five years.
Boris Johnson's Tories were elected on a manifesto pledging to spend £9.2 billion over the next parliament to upgrade public sector buildings and 2.2 million social homes, focused on social housing and households in fuel poverty.
However, that spending didn't materialise in the Chancellor's first budget in March and has reportedly been questioned by Johnson's controversial chief advisor Dominic Cummings.
Now the government's coronavirus stimulus package, touted by Johnson as "Rooseveltian" in its ambition, is allocating just £1 billion for retrofits. Sunak says the funding will create jobs and the cut public sector's energy bills in the short-term while securing the UK's "future prosperity" and decarbonisation goals.
But green campaigners have blasted the efficiency investment as stingy and less than promised.
Jonathan Marshall, head of analysis at the Energy & Climate Intelligence Unit (ECIU), warned that ministers could be "rowing back on manifesto commitments to take action on the UK's leaky homes."
"Report after report has highlighted the fact that a housing retrofit scheme could deliver hundreds of thousands of good jobs up and down the country, starting literally within weeks of being given a green light," he said. "If Mr Johnson's government does not accept that evidence now, with thousands facing the threat of unemployment and many more paying higher energy bills than they would in better-insulated homes, some will inevitably question their commitment to that manifesto pledge."
However, he suggested that this week's spending pledges "are not the end of the matter," with further Treasury statements due in the autumn and in advance of COP26.
But his concerns were echoed by Greenpeace. Rosie Rogers, Greenpeace UK's head of green recovery, said: "Surely this is just a down payment? Of course this money is better than nothing, but it doesn't measure up to the economic and environmental crises. It's not enough to create the hundreds of thousands of new green jobs that are needed."
Greenpeace has previously calculated that improving the efficiency of the UK's homes will cost nearly twice the £9.2 billion the Tories initially pledged.
Environmental campaigners also drew comparisons between the UK's green stimulus package and those of Germany (£36 billion) and France (£13.5 billion).
The £3 billion fund also includes £50 million to trial heat pumps in the UK's least-efficient socially rented homes. The Treasury has said that these upgrades will cut annual fuel bills by as much as £200 for some of the UK's poorest households.
Meanwhile, the public is overwhelmingly in favour of a green recovery from the coronavirus crisis, with more than half wanting investing in the efficiency of hospitals, schools and care homes and 49% wanting to see homes made more efficient.