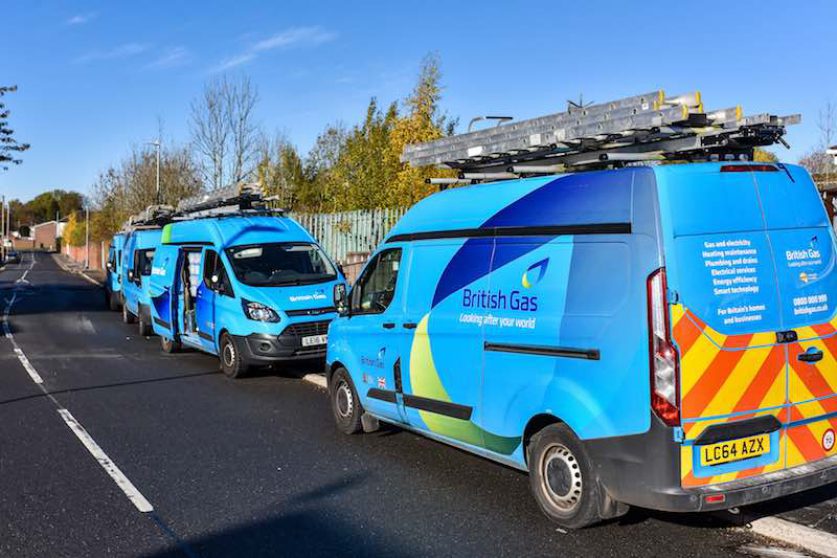 British Gas engineers will soon be driving around in Vauxhall Vivaro-e vans, as the Big Six supplier places the UK's largest-ever order of electric vehicles for a commercial fleet.
British Gas, the UK's largest energy supplier, also operates the country's third-largest commercial fleet. Its parent company Centrica, which runs 12,000 vehicles, has committed to electrifying that entire fleet by 2030 and expects to place more orders with Vauxhall for electric vehicles as they become available.
The Big Six supplier will deploy the first round of electric vans to areas where lowering emissions is more urgent and where vans need replacing. Drivers of the vans will have EV charging points installed at their homes, for ease of access.
Matthew Bateman, Managing Director of British Gas, said: "Our engineers and their vans are part of the local community they serve and it's important we reduce the emissions of our vans so that we are contributing towards better air quality in their area and the environment. We are committed to the transition to electric vehicles which involves changing our fleet as well as helping consumers and businesses with charge points and infrastructure. 
"We chose to work with Vauxhall as they were able to give us a large number of high-quality and low emission vans to help us effectively serve our customers—and they will also work with us on future EV solutions. Transport is a key area where we can improve carbon emissions and is an important part of our strategy to meet our net zero targets."
British Gas has committed to reaching net-zero emissions by 2050, the same date as the whole of the UK, with a pathway to achieve that announced by 2030. It also wants to help its customers trim their own household emissions by 25%.
Transport secretary Grant Shapps welcomed the order from British Gas. "This is a huge step for such an iconic British company, who are showing leadership in making the switch to zero emission vehicles as we to strive to meet net zero emissions by 2050," he said.
Electric vehicless have already been adopted by companies ranging from construction firm Tarmac to energy supplier OVO as well as local authorities and universities. Earlier this month, BT Group, which runs the country's second-largest commercial fleet, with 34,000 vehicles, including 28,000 vans, announced it too would be electrifying all the vehicles operated by Openreach engineers.
In total, British companies are expected to spend more than £12 billion swapping fossil fuel-powered vehicles for clean, chargeable versions over the next two years, following the government's thawing of the decade-long freezes on fuel duty and in anticipation of the 2035 ban on petrol and diesel vehicle.
Businesses have expressed concerns about the high upfront cost of electric vehicles and their impact on electricity bills. However, Centrica believes those costs can be managed. Alan Barlow, managing director at Centrica's business division, said firms could limit those costs by installing solar panels and batteries and using software which automatically charges vehicles when electricity prices are lowest.
The van order follows news that Centrica will slash 5,000 jobs after the coronavirus crisis excerbated woes at the troubled energy giant.