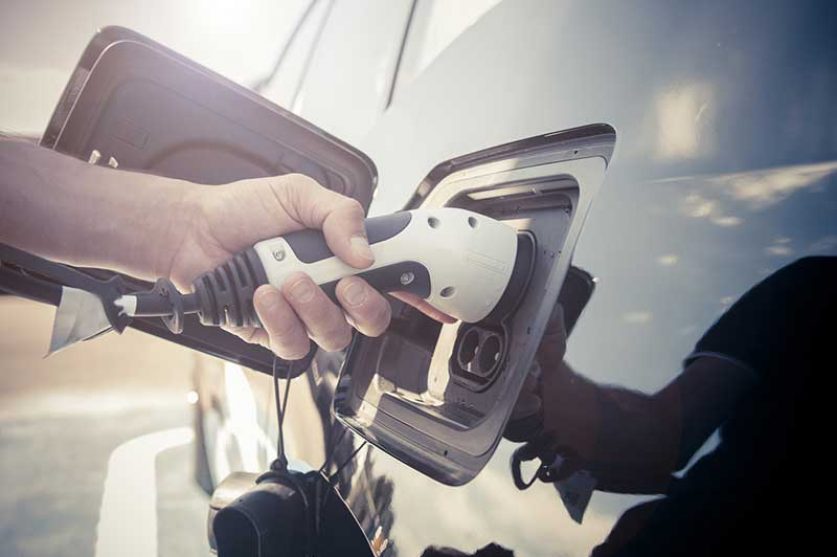 The increasing popularity of electric vehicles will play a key role in helping the UK reach its 2050 target of net zero emissions, according to the National Grid.
The National Grid's Electricity System Operator said that there will have to be no conventional or hybrid vehicles on the UK's roads by 2050 if the government is to meet its zero emissions target. If all of the country's vehicles were to switch to electric, then there would have to be enough power to charge 35 million cars, which the National Grid believe is possible.
According to the National Grid, millions of electric cars will be fuelled by wind and solar power, and a fleet of 30 million plus electric vehicles could be used as a battery pack to power the grid during times of high energy demand. It predicts that smart charging systems will use algorithms to help balance demand and supply for energy on the grid.
"We balance supply and demand of Great Britain's energy day in day out so see firsthand how the system is changing," said Kayte O'Neill, head of strategy and regulation at National Grid ESO. "Although these are not firm predictions, we've talked to over 600 industry experts to build this insight and it's clear whilst net zero carbon emissions by 2050 is achievable, there are significant changes ahead.
"It's our ambition to be able to operate a net zero electricity system by 2025 and the fundamental changes outlined in this report make it more important than ever to take a whole system view to ensure we have a coordinated approach to decarbonizing the whole energy sector.
"Electric vehicles continue to be a catalyst for decarbonising the system, making it more flexible as well as bringing down costs for consumers too – and whilst gas will still have an important role to play, a clear plan for the decarbonisation of heat is needed."
As well as a dramatic increase in electric vehicles, the report found that households in the UK will need to use at least a third less of the energy they use today in order to reach the 2050 target, and that 85% of homes will need to have an energy efficiency rating of C or above.
In order to achieve this, the National Grid has called for an end to natural gas boilers. This would mean around 23 million households switching to low-carbon heating systems such as electric and hybrid heat pumps, which would drive a shift towards hydrogen heating and away from natural gas.