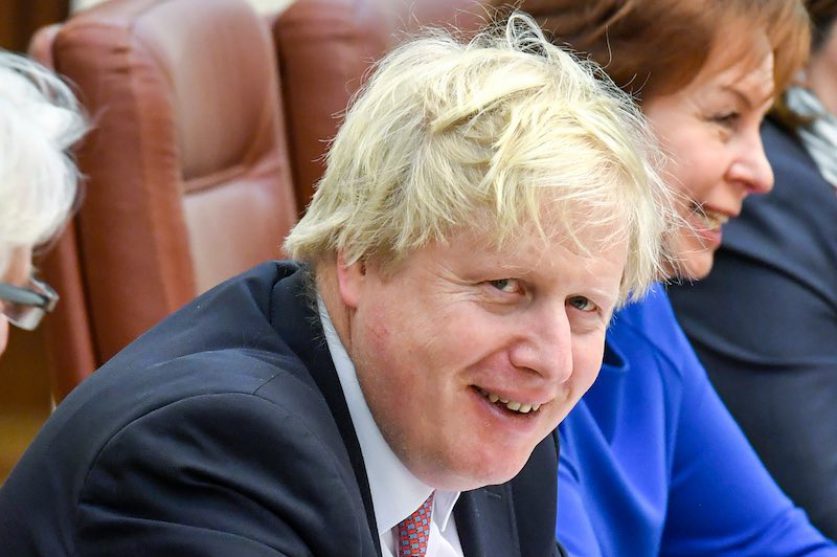 It was a centrepiece of Boris Johnson's campaign for the Conservative Party leadership last summer, but now the government appears to be rowing back from its pledge to deliver universal access to "gigabit-capable" broadband by 2025.
Before we cover the latest backpedalling, let's recap. Last June in his Telegraph column, Boris Johnson slammed the government's initial target of extending ultrafast full-fibre broadband to all homes by 2033 as "laughably unambitious" and proposed accelerating the deadline to 2025.
Industry figures cautioned that Johnson's pledge was unrealistic, given the current limited reach of FTTP in the UK. By the time Johnson was installed in Number 10, the pledge had been watered down to the provision of "gigabit-capable" broadband rather than full-fibre, with some connections theoretically delivered by fixed wireless technology and mobile networks. Johnson doubled down on that pledge in the Tory party's manifesto in December.
Now the government appears to be softening that goal. In a debate in the House of Commons on Thursday, the SNP's Johnson Nicolson challenged Minister for Digital Infrastructure Matt Warman on the lack of updates about broadband delivery.
Nicolson asked: "I am concerned that the Government have gone completely silent on their 2025 roll-out target for gigabyte-capable broadband; instead, we are told that it will be delivered as soon as possible. It has been five months since the Secretary of State last pledged in the House the Government's commitment to the Conservative manifesto promise."
In response, Warman appeared to back away from the 2025 hard target, saying the government is aiming "to go as far as we possibly can by 2025."
Warman said: "The Government have been clear that we will go as fast as we possibly can. We are removing the barriers that the hon. Gentleman discussed, but it is also right to say that it is an immensely challenging target. Going as fast as possible is the right thing to do, and we will work as hard as we possibly can to go as far as we possibly can by 2025. My ambition is absolutely to reach the number in our manifesto that the hon. Gentleman describes."
But don't despair of gigabit broadband yet. Openreach, Virgin Media and a range of alternative network providers are pursuing ambitious build plans to deliver gigabit speeds across the country. Openreach will spend £12 billion to connect 20 million UK premises to its full-fibre network by the "mid to late 20202," and by 2021 Virgin will have upgraded all 15 million of its connected addresses to new technology that allows them to access gigabit speeds over its existing cable network. 
Of course, some of these networks will overlap in well built-up areas. And other areas will be overlooked. Openreach has cautioned that the last 10% of households—the most rural and remote—will cost as much as £4,000 per household to connect and require public investment.
However, ISPreview estimates that private investment alone will deliver 70% gigabit coverage by 2025. Today that coverage stands at just 12%, although some cities, including Hull and Belfast, enjoy more prevalent full-fibre.