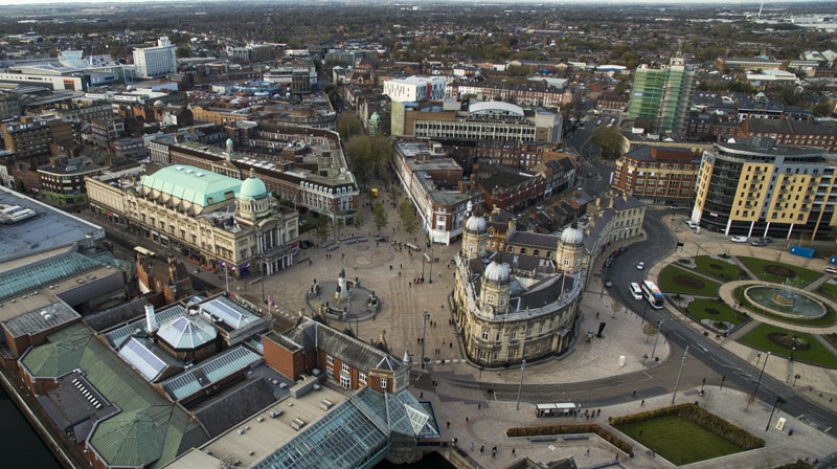 Just under 10% of UK premises can access full fibre broadband, according to new analysis, but some cities are pulling ahead.
During the Tory leadership campaign, Boris Johnson notoriously committed to deliver full fibre broadband to every corner of the UK by 2025, eight years ahead of the previously target. In office, he's rolled back that pledge, targeting instead universal access to "gigabyte capable" broadband—which could include Virgin Media's coaxial cable network, 5G, and fixed wireless networks, in addition to full fibre.
With full fibre availability currently standing at 9.88%, according to Thinkbroadband's data, the UK clearly has a long way to go to catch up with Johnson's ambitions—and with the EU, where average availability is 36.4%.
Ofcom's latest figures pinpoint full fibre availability in the UK at 8% in May 2019, with 2.5 million premises able to access networks, including 1.1 million freshly connected within the last year.
Both Openreach and alternative network providers have ambitious plans to bring more full fibre connections to the UK in the next couple years. BT's Openreach is targeting 4 million premises by March 2021, and independent networks, including CityFibre and Gigaclear, are planning to reach 3.88 million by the same date.
But some UK areas are already reaping the benefits of full fibre connections. Here's the local authorities where full fibre availability is highest, according to Thinkbroadband's data:
1) City of Kingston upon Hull (98.66%): Hull's near universal access to full fibre is due to a historic fluke: a century ago Hull's municipally owned telephone network was the only one in the UK which resisted absorption by the Post Office Telephone department, which eventually became BT. That means that while most of the UK has telephone—and now broadband—infrastructure owned and operated by BT (as Openreach), the cables and telephone boxes in Hull are owned by KCOM. They launched an ambitious full fibre investment plan seven years ago and, as of October of this year, achieved effective universal full fibre coverage.
2) Belfast (53.91%): Openreach's Fibre First programme has targeted Belfast (along with Nottingham), initially focusing on the Crumlin, Falls, Shankill, Shore, Malone, Ormeau, Lisburn and Upper Newtownards Road areas.
3) York (52.5%): The rollout of TalkTalk's own full fibre network, Fibre Nation, has begun in York, but Openreach, Virgin Media, and alternative network providers RFOG, OFNL, Hyperoptic and FACTCO have all installed connections there.
4) Salford District (50.96%): Openreach has delivered 80% of the connections Salford, but independent networks like Hyperoptic have been busy linking up new-build homes.
5) Milton Keynes (50.47%): Milton Keynes was planned in the 1960s as a city of the future and its stayed ahead of the pack into the 21st century. Much of its full fibre access comes from CityFibre's network sold by Vodafone but further contributions have been made by Openreach, Hyperoptic and OFNL.
While the UK clearly has a long way to go to achieving full fibre access, a year ago just one local authority—the City of Kingston upon Hull—had achieved over 50% coverage. Today that stands at five.