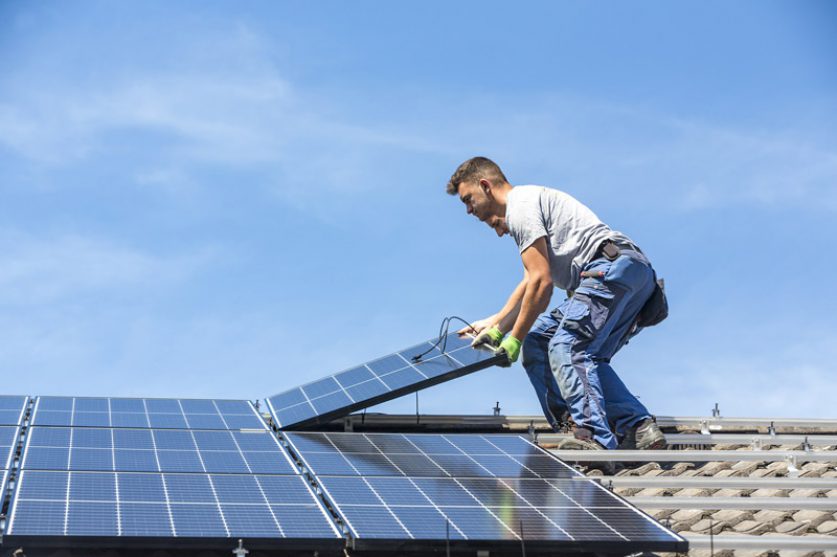 Ofgem has issued small energy supplier GnERGY with a final order after it failed to clear its debts to the Renewable Obligation (RO) scheme.
GnERGY owes £673,000, plus interest, to the scheme, which supports green energy.
Under the scheme, energy suppliers must demonstrate they have sourced enough renewable electricity by presenting RO Certificates (ROCs)—issued to operators of accredited renewable generation stations—to Ofgem by 1 September.
If suppliers don't have enough ROCs, they can make up the difference by paying into buyout fund administered by the regulator by 31 August.
At the beginning of October, Ofgem warned that four energy suppliers—Robin Hood Energy, Delta Gas and Power, Toto Energy and GnERGY—had all failed to make their RO payments and could face action, including being stripped of their supply licences. It ordered the suppliers to clear their balances, plus interest, by 31 October.
Since then, Robin Hood Energy and Delta Gas and Power have made their payments. Toto Energy went bust, owing £4.5 million to the scheme.
But GnERGY has failed to submit payments or provided Ofgem with satisfactory assurances that it will be in a position to do so by today's deadline.
If GnERGY fails to make its RO payments, Ofgem will take "appropriate enforcement action" against it, including possibly revoking its licence.
Mary Starks, Executive Director of consumers and markets at Ofgem, said: "The Renewables Obligation schemes provides important support to renewable electricity generators and play an important role in Great Britain's journey to a net zero emission economy by 2050.
"Following our intervention, we have successfully received payment from two of the four suppliers by the 31 October deadline.
"If any supplier undermines the scheme by failing to comply by the late payment deadline, we will take strong enforcement action that could lead to them having their licence revoked."
GnERGY said Ofgem had rejected its proposed payment plan.
GnERGY has previously criticised the RO scheme, which it said penalises small suppliers and those with customers in debt to them.
"When it comes ROC, the fact is that Ofgem expects us to pay on behalf of our customers who have not paid us. While we are obligated to offer payment plans to our customers, the same does not apply when it comes to Ofgem," a spokesperson for the supplier said earlier this month.
Robin Hood Energy, the not-for-profit supplier owned and run by Nottingham City Council, paid the £9.4 million it owed to the scheme but criticised Ofgem's handling of it. Robin Hood Energy said it had reached an agreement with Ofgem to pay in instalments between now and March 2020 and was surprised to receive a letter demanding payment of the full amount by the end of the month.
Robin Hood chief executive Gail Scholes said: "It is frustrating that, in our view, following our proactive and open conversation with Ofgem, we now find ourselves the subject of significant media interest, with questions being asked about our fundamental ability to operate as a business."