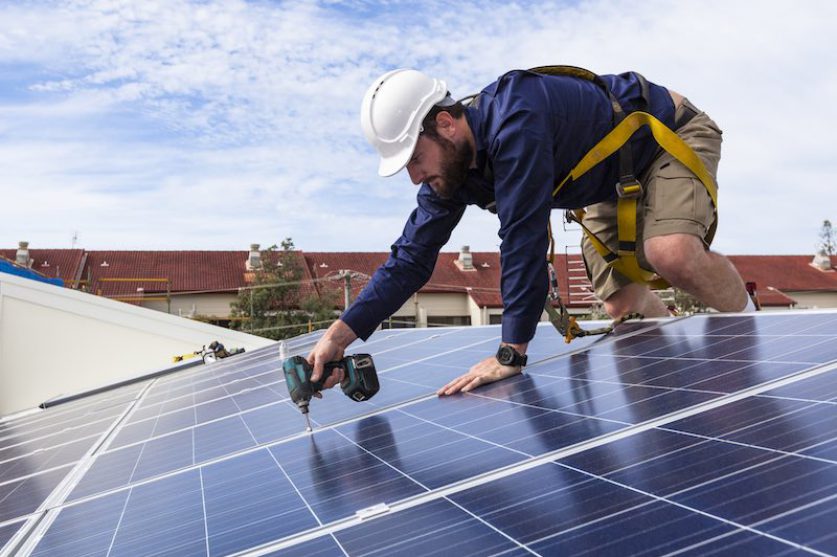 Brits are overwhelmingly in favour of an economic recovery from the coronavirus crisis that centres renewables, conservation and energy efficiency.
More than two-thirds (67%) of Brits believe the failure to tackle pollution and climate change with new funding and policy measures would be "bad for the economy in the long-run" according to a poll commissioned by the Conservative Environment Network (CEN) and conducted by Ipsos Mori. 
The survey, of 2,000 UK adults of all political stripes, found that support for green recovery was even high among Tory voters, with 62% concerned that failure to address environmental issues in the short-term will reduce the UK's competitiveness abroad and leave businesses and communities unprepared for future crises.
69% of Brits also agreed that a recovery package that fails to centre the environmental agenda and instead rewards high-carbon industries would be a "sign that the government has got the wrong priorities" and "does not listen to ordinary people."
Instead, the public wants the government to focus job creation efforts on renewable energy (46% of respondents in support), nature conservation (37%) and energy efficiency (35%). 
The government has suggested that ambitious infrastructure projects could get the country back to work and revive the economy, with Boris Johnson citing American President Franklin D. Roosevelt's New Deal as a model. 
Respondents want those stimulus funds poured into green projects. More than half of those surveyed said they'd like to see schools, hospitals and care homes made more energy efficient, while 49% said older homes should see efficiency upgrades. The National Insulation Association (NIA) has suggested that a £2.5 billion street by street energy efficiency programme could create 8,000 jobs, keep 17,000 tonnes of carbon out of the atmosphere and save the NHS £1 billion.
Brits also favour improving bus and train services (45%) and investing in walking and cycling routes (38%) over building more roads and expanding airports.
If polluting, carbon-intensive industries, such as airlines and carmakers, do receive bailouts, 53% want the help to come with environmental conditions.
Support for this green stimulus crosses the political spectrum. "From this polling, there is clear agreement—among leaver and remainer, northerner and southerner, Tory and Labour—on the need to build back better after coronavirus," Jerome Mayhew, Conservative MP and member of the CEN Caucus, said.
"As the G7 country with the fastest per capita GDP growth and the fastest decarbonisation rate since 1990, we know there is no contradiction between a thriving economy and a healthy environment. That is why I hope the Chancellor's recovery package next week will tackle pollution and climate change, whilst creating jobs and prosperity across the UK."
"The public clearly wants the government to prioritise green over brown sectors," Katherine Fletcher, Conservative MP for South Ribble, added. "That's why the recovery package should support investment in the rapidly-growing low-carbon sectors that are already creating jobs across the country, such as our world-leading offshore wind sector in the North of England."
The Prime Minister has pledged to "build back greener," promising investment in new net-zero homes, zero-emission buses, tree-planting programmes and cycle superhighways. But environmental campaigners are already concerned that the recovery plan, to be outlined by the Chancellor this week, won't be ambitious enough on green issues. Even previous environmental commitments, including £9 billion investment in efficiency upgrades promised in the Tory party manifesto, are under threat.