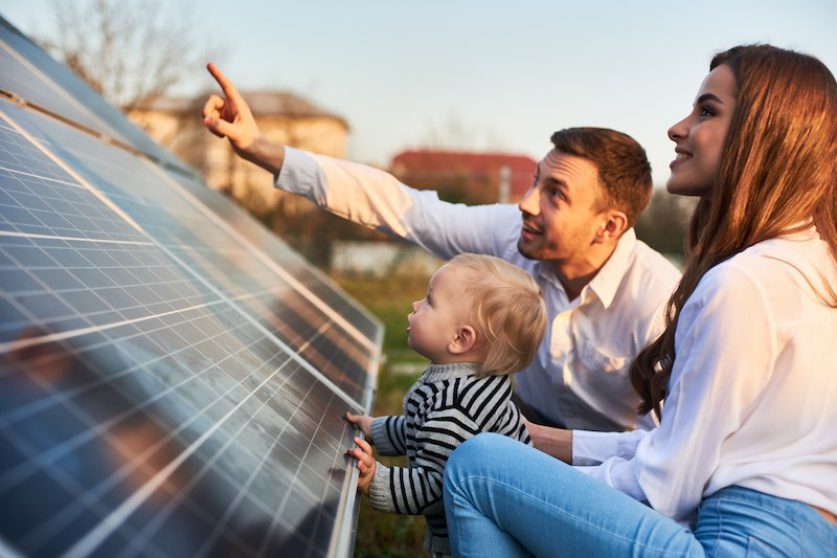 Excess energy generated by solar panels over the summer can help households save on their fuel bills during the winter, with a new tariff from Shell Energy.
Currently, solar panel systems largely help customers save on their energy bills during the sunny summer months. A battery system means customers don't have to be home to use the solar-generated power and can also export it to the grid. But the benefits of PV panels and batteries are more limited during the dark days of the English winter.
Shell's Solar Storage Tariff, described as "the first of its kind," lets homeowners with solar panel arrays and a battery system from Shell partner sonnen to reap discounts all year round. They can earn up to a maximum of £150 in solar credits over the summer when excess energy they generate is exported to the grid. Those credits can then be used to reduce their winter energy bills.
Shell says that the typical UK home with solar arrays uses about 30% of the power generated onsite. Installing a sonnenBatterie system—at an average cost of £6,500—could allow customers to cover around 75% of their annual power consumption with onsite generation. The Solar Storage Tariff provides even greater opportunities for energy savings.
Colin Crooks, CEO of Shell Energy Retail, said: "The benefit of a solar panel on your home's roof increases when you add a home battery, and again when you add a smart tariff like this. It ensures no electricity is wasted and the owner of the solar panel gets the maximum benefit. In effect, customers will be loaning out excess electricity in the summer and claiming it back, through bill credits, when they need it in the winter."
Shell initially launched the tariff as a pilot project for a limited number of households, after consulting with customers and discovering they were concerned about the seasonal variability of their solar panel systems. 
Shell said the tariff would be suitable for the 825,000 homes in the UK that already have solar panels or are considering installing them. It also hopes home battery technology and smart tariffs can galvanise more customers to adopt the technology—and help the UK meet its net-zero goal.
"Home battery technology and smart tariffs could play a key role in helping UK homes become net-zero by enabling them to consume more of their self-produced energy and balancing out seasonal variations in solar power generation," Crooks said. 
This isn't Shell's first venture into green energy products since it purchased and rebranded First Utility last year. Shell Energy offers tariffs with 100% renewable power. Parent company Royal Dutch Shell has also committed $300 million to a fund "investing in natural ecosystems." 
However, the 'renewable" retail supplier and other green initiatives have been labelled "greenwashing," a cover for the activities of the oil and gas giant. According to a Guardian investigation from last year, Shell is one of 20 companies—along with other fossil fuel miners including Chevron, Exxon and BP—which are collectively responsible for 35% of the world's carbon emissions.
Shell isn't the first supplier to launch a smart, flexible energy tariff: Octopus Energy's Agile tariff pays customers to use energy when supply is high and demand low.