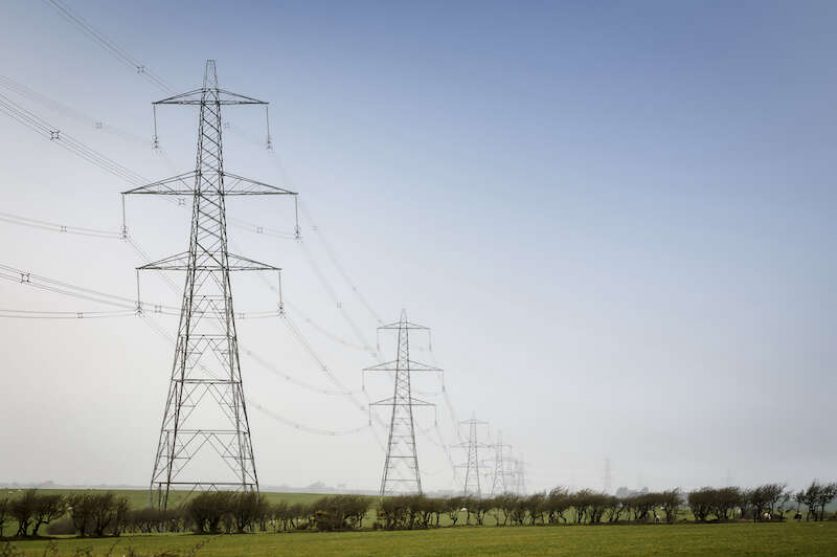 British billpayers should brace for steeper energy costs this autumn after wholesale power prices reached record highs in the second quarter of the year.
Day-ahead electricity prices were 15% dearer this spring than at the same time in 2020, with the average price across the quarter reaching an all-time high of £72/MWh, according to a report from EnAppSys. The imbalance price, which accounts for balancing costs, rose to £74.85/MWh, the highest recorded since at least 2011, when EnAppSys started collecting the data.
The energy market analysts attributed this surge in prices to the easing of lockdown restrictions, lower output from renewables and several nuclear plants and cables linking our power grid to Europe being offline.
With most large electricity users like manufacturing, offices, schools and shopping centres open this spring, power demand rebounded from its record lows last year to close to normal levels. But generation was down, leading to tighter margins and higher costs.
Grey, windless skies led to a slump in renewables' contribution. Green generation was down 25% from the first quarter of the year and down 9% from last spring. In total, renewables produced just under a third of all power between April and June.
Nuclear generation was also down 4% from last year due to extended outages at Sizewell B, Hunterston and Heysham. Nuclear generation has been sliding since 2017, its share of the fuel mix contracting from one-fifth to just 16.4% as Britain's ageing nuclear reactors are taken offline for maintenance and over safety concerns and as their successors remain mired in development.
EDF announced last month that its Dungeness power station, offline since 2018 for repairs, won't come back online and will move straight to decommissioning. Hunterston B and Hinkley Point B are already slated for closure in the next year and the French utility has warned that two more of its nuclear plants, Torness and Heysham 2, could soon follow. That would leave just one nuclear power station, Sizewell B, generating power until a new plant Hinkley Point C comes online in 2026.
To pick up the slack from slumping renewable and nuclear, fossil fuel generation rose this spring. After being eclipsed by renewables last year, gas reclaimed its position as the largest generator of Britain's electricity, producing 41.2%. Coal was up 414% from the same period last year when Britain saw a record-shattering nearly 68-day stretch without coal-fired generation. However, coal's contribution was just 0.8%, as the fossil fuel continues its slide into obsolescence.
With the last remaining coal units at Drax closing for commercial generation in March (although they remain open for participating in the Capacity Market, to provide balancing), just two coal-fired power stations were generating power this spring. Of these, West Burton A will be decommissioned in September 2022, leaving only Ratcliffe-on-Soar generating power until the coal phase-out deadline in October 2024.
Tighter supply margins meant that the grid relied more on imports (9.3% of all generation, compared to 7.9% last spring), as it will increasingly as it transitions to using more intermittent renewables. This is despite an unplanned outage of the BritNed interconnector to the Netherlands and a trip-out at the new IFA2 interconnector running to France. When both interconnectors were offline in mid-April, electricity prices peaked at £1,971.59/MWh.
EnAppSys director Paul Verrill said: "The periods of tight system supply resulting from recovering demand, combined with less renewables and less available margin from thermal generation and interconnectors, resulted in periods of extreme prices.
"With higher carbon prices increasing the overall market price, the overall average market price that ultimately feeds into what consumers pay increased significantly in the quarter."
Market watchers have already cautioned that Ofgem will likely add £100 or even £150 to the energy price cap from October in response to these high wholesale prices. The hike, to be confirmed in August, follows a £97 increase in the price cap in effect since April, to account for high wholesale prices over the winter and high levels of customer default on bills. The price cap limits the bills of 11 million households on default energy tariffs.