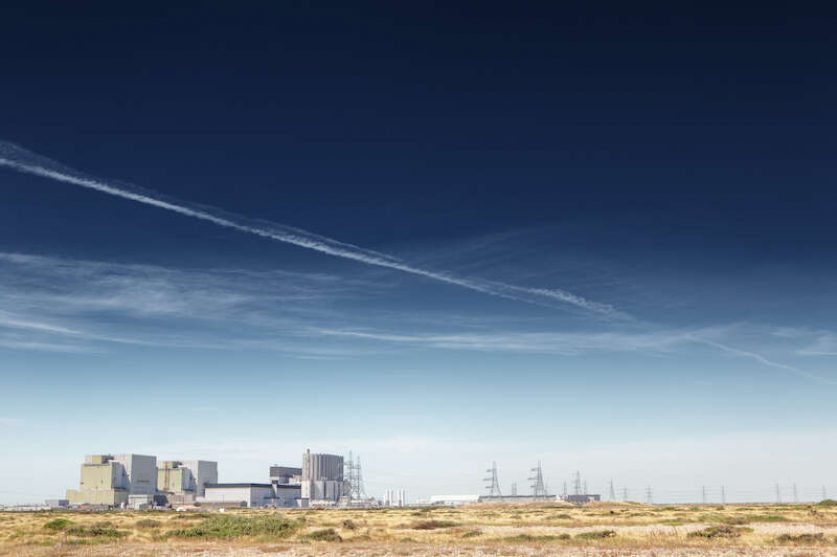 The Dungeness B power plant in Kent will shut permanently, seven years earlier than planned, after owner EDF judged it beyond repair.
Dungeness B, one of EDF's eight nuclear power stations in the UK, has been offline since September 2018, when inspections revealed corrosion to seismic restraints, pipework and storage vessels. The corrosion was so severe that the Office for Nuclear Regulation (ONR) classified it as a level 2 incident, out of 7, on the International Nuclear Event Scale.
The plant was initially supposed to return to service in February 2019, but that date has been pushed back repeatedly as EDF tackled a range of "unique, significant and ongoing technical challenges" not present in its other UK plants. Most recently, Dungeness B had been expected to come online in August.
However, after spending £100 million on repairs, EDF found further problems with the boilers inside the reactors which cannot be replaced.
EDF has now decided to begin defuelling the plant, moving forward with a decommissioning that had originally been scheduled for 2028. Dungeness B began generating electricity in 1983.
John Benn, station director at Dungeness B, said in a statement: "EDF has had to make a hard decision—but it is the right one. It gives our teams, our community and our business a clear understanding of the future."
The GMB union, which represents staff at the plant, said it was "stunned" by the speed of decision-making and called for assurance that workers' jobs would be protected. The plant employs around 500 staff, with an additional 250 contractors working on site.
"What is needed now is certainty and security for the workforce," GMB national officer Gary Carter said.
Defuelling is the first stage of a complex, years-long process of decommissioning a nuclear power station and will continue to require EDF staff and specialist supply chain companies, EDF said.
The closure of Dungeness B will mark the end of more than 50 years of nuclear generation on the south coast site. The Dungeness A power station opened in 1965 and was taken offline in 2006. Defuelling was completed in 2012 and the turbine hall demolished in 2015, but the site won't move into the 'care and maintenance' phase of commissioning until 2027, suggesting that work will continue at Dungeness B for decades.
Folkestone and Hythe MP Damian Collins accepted assurances that jobs will be secure at Dungeness B for many years but urged a continued role for the area in nuclear power.
"I will continue to press for new generation nuclear power at Dungeness, through the deployment of small modular reactors," he said.
Dungeness was not one of the eight sites the government earmarked for future nuclear power stations in 2010 but could be the site of one of the 16 small modular reactors planned by Rolls Royce. The company has urged the government to commit £2 billion to build the first two or three plants.
A spokesperson for the Department of Business, Energy and Industrial Strategy (BEIS) said the closure of Dungeness B would not impact the UK's energy supply and reiterated the government's commitment to "the future of nuclear energy."
The government "is looking to reach a final investment decision on at least one nuclear power station by the end of this Parliament, alongside harnessing new nuclear technology," the spokesperson said.
However, few concrete plans have materialised. Among the UK's nuclear fleet, only Sizewell B will still be online past 2030. Ground has broken on just one successor, the £23 billion Hinkley Point C, expected to begin generating power in 2026. The government is reportedly close to granting EDF permission to build another, Sizewell C, in Suffolk. However, plans for two other plants foundered over lack of government co-investment in the plan and, a proposed plant at Bradwell might be doomed by security concerns about developer China General Nuclear (CGN).
The closure of Dungeness B follows announcements by EDF that two of its other plants, Hunterston B and Hinkley Point B, will close early, in 2021 and 2022, following the discovery of cracks in their graphite reactor cores. Meanwhile, an outage at Sizewell B will extend three months longer than initially planned, until August, after the discovery of wear on steel components in the reactor.