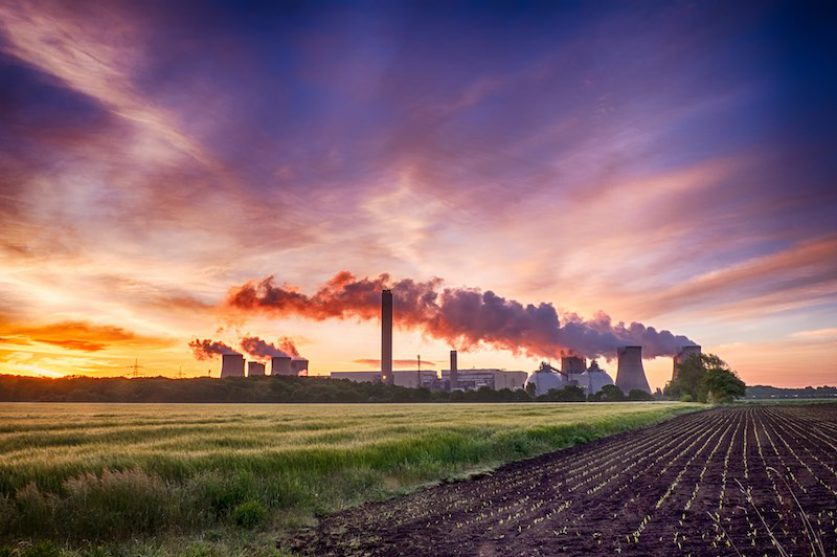 The Drax power plant in North Yorkshire will stop burning coal next March, after nearly fifty years as one of Western Europe's largest polluters.
Earlier this month the FTSE 250 company announced it was "assess[ing] options" for the future of the remaining two coal units at the Selby plant. Four of the plant's generating units have already been converted to burn biomass wood pellets for electricity.
Now the company has announced that it will suspend all coal generation at the plant by March 2021, four years ahead of the government's 2025 ban and 18 months before the end of the units' contracts to supply backup power.
Drax said ditching coal would help the company fulfils its ambition of becoming carbon negative by 2030.
Chief executive Will Gardiner said: "Ending the use of coal at Drax is a landmark in our continued efforts to transform the business and become a world-leading carbon negative company by 2030. Drax's journey away from coal began some years ago and I'm proud to say we're going to finish the job well ahead of the government's 2025 deadline."
However, the transition away from coal will lead to the loss of 230 jobs at the Selby site, the company announced.
Gardiner said ending the use of coal was "the right decision for our business, our communities and the environment but it will have an impact on some of our employees, which will be difficult for them and their families."
Coal was the source of just 3% of Drax's generation last year, down from 30% in 2016 and with the bulk now provided by biomass.
Gardiner said: "By using sustainable biomass we have not only continued generating the secure power millions of homes and businesses rely on, we have also played a significant role in enabling the UK's power system to decarbonise faster than any other in the world."
However, environmental campaigners have questioned whether burning biomass is truly sustainable, noting the use of biomass for energy causes deforestation and encourages farmers to grow monocrops to be burned.
Green groups have also protested Drax's plans to replace its coal generating units at the Selby site with new gas-fired units. Drax's proposed 3.6GW plant would be the largest gas power station in Europe and could account for up to 75% of the UK's energy sector emissions, environmental lawyer firm ClientEarth have claimed.
ClientEarth has launched a legal challenge against the government for the plant's approval, which was granted in October when then secretary of state for business, energy and industrial strategy Andrea Leadsom overrode an initial planning refusal.
While coal's share of the UK's electricity generation has dropped to under 2%, the use of natural gas, another fossil fuel, has surged. Gas now provides 38% of the UK's electricity, up from just 0.1% in 1990.