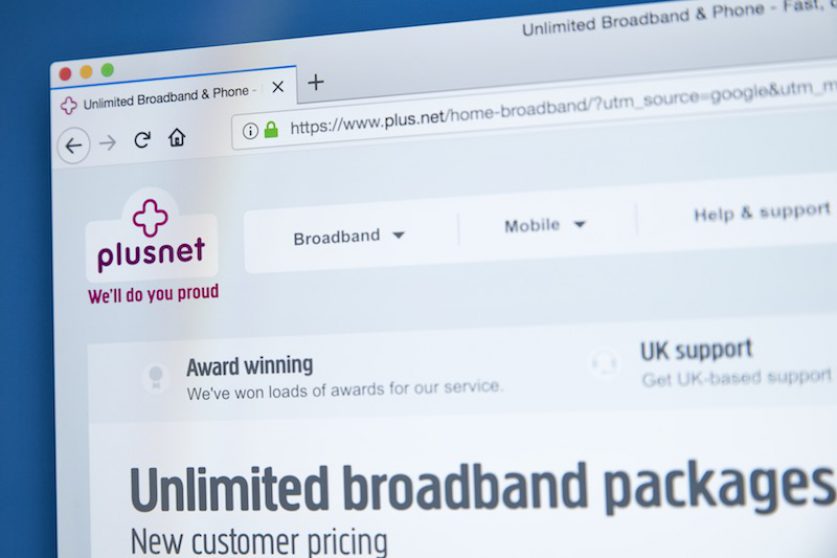 Three popular broadband providers have yet to officially join a voluntary scheme offering compensation for customers whose broadband goes down.
EE, Plusnet and Vodafone all originally pledged support for Ofcom's automatic compensation scheme but haven't signed up, ISPreview reports. The delay has left hundreds of thousands of broadband customers without a guarantee of compensation when their service goes down.
The automatic compensation scheme, which went live 1 April 2019, hands customers £8 a day for broadband outages that aren't fixed within two working days. Customers are also compensated £25 a day for missed appointments and £5 a day for any delay to start of a new service.
Before the launch, Ofcom estimated that 2.6 million customers would receive £142 million in compensation each year through the scheme.
The UK's four largest broadband providers—BT, Sky, TalkTalk and Virgin Media—all joined on 1 April, along with Zen Broadband. They were followed by full-fibre provider Hyperoptic on 28 October and Utility Warehouse on 17 February.
At the launch of the scheme last March, both EE and Vodafone were said to have agreed to the terms, with the intention of beginning to pay compensation automatically by the end of 2019. Neither met that deadline but told ISPreview they intend to enrol in the scheme this summer.
An EE spokesperson said: "We're working to provide our customers the best customer service in the UK, and are always looking to improve if things go wrong. We're working with Ofcom and will be implementing the Automatic Compensation scheme in Summer 2020."
A Vodafone spokesperson said: "We aim to introduce automatic compensation for our home broadband customers by Summer, this year. Just recently, we supported and implemented a scheme to notify customers when their mobile contact is coming to an end. Furthermore, we are also working on applying new regulations set by the European Electronic Communications Code (EECC) that comes into effect this year."
Plusnet was more vague about their plans, saying only that they intended to roll out the compensation scheme "as soon as possible."
A spokesperson said: "We remain committed to rolling out the auto-compensation scheme as soon as possible. In the meantime, when things go wrong our award-winning customer service team will do everything they can to help, which includes providing compensation on a case by case basis."
Vodafone was recently slated as the UK's most complained about telecoms provider, attracting the highest volume of complaints last year for both its broadband and mobile phone services, according to Ofcom figures. The company drew headlines last summer when speeds on its home broadband service crashed two weekends in a row.
Plusnet's broadband service drew the second-highest volume of complaints, while EE was one the least moaned-about ISP.
Other widely used providers which haven't signed on to the automatic compensation scheme include Post Office, SSE and KCOM. Ofcom said it would "welcome" new signatories to the code.