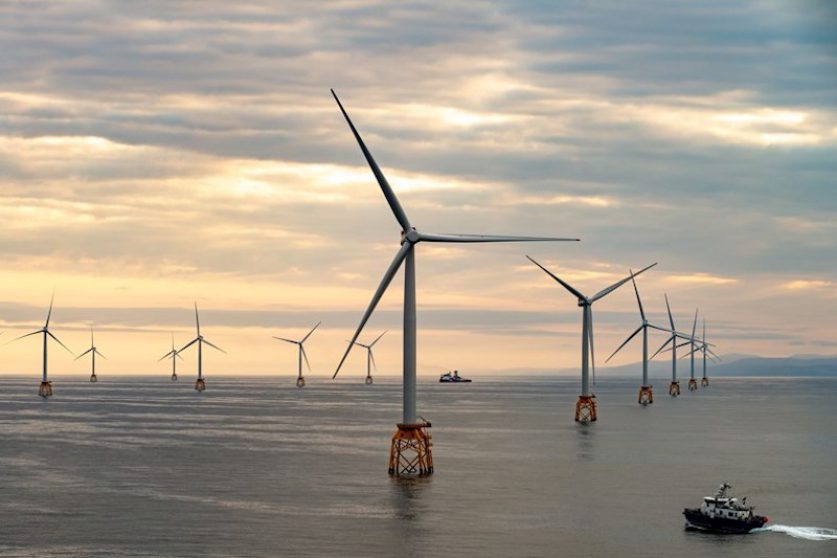 SSE is offering British businesses "traceable green" electricity sourced directly from its wind and hydroelectric assets.
The energy giant is taking a "wind farm to socket" approach its new business energy contracts. While some energy suppliers purchase power on the wholesale market, much of it generated by fossil fuels, and greenwash it with REGOs, SSE is promising its business customers will know "exactly where [their electricity] came from, whether Clyde wind farm or Glendoe hydro-electric station."
As standard, all electricity supplied to new business customers will be generated by the group's SSE Renewables Arm, the largest producer of clean electricity in the UK and Ireland.
SSE previously offered renewable electricity to these business customers only as an optional extra but is responding to the changing priorities of the UK's SMEs.
Nikki Flanders, managing director of SSE's customer business, said: "We're hearing loud and clear from our customers that they want to go green and so we've made the move to power all new fixed contracts with 100% renewable electricity from our UK wind farms and hydro plants.
"We see it as our job to make traceable green energy accessible to all organisations across the UK, including the 5.6 million small and medium sized businesses. For the UK to meet its net zero targets, it's important all businesses are able to adopt traceable renewable energy and this move makes it easy for them to do so."
The new energy contracts are being offered under SSE's new Energy Solutions brand, a joining of its Business Energy and Distributed Energy operations. The new service takes a whole-system approach to the energy portfolios of businesses and local authorities, helping these organisations ensure their new and future infrastructure is efficient, clean and resilient. This could include installing electric vehicle hardware for fleets and buses and developing low-carbon heating and cooling networks.
SSE Renewables has a portfolio of around 4GW of renewable assets, including the Beatrice (pictured) and Greater Gabbard offshore wind farms, the Clyde and Keadby onshore wind projects and hydroelectric stations like Glendoe and Tummel Valley. It also has another 8GW of renewable capacity in development, including Dogger Bank, slated to be the largest wind farm in the world. 
The new developments will treble its renewable output to 30TWh by 2030, enough to supply nearly one-third of current industry in the UK.
SSE supplies energy to 500,000 business metering points. It sold its domestic supply arm, with 3.5 million customers, to OVO Energy in January 2020.