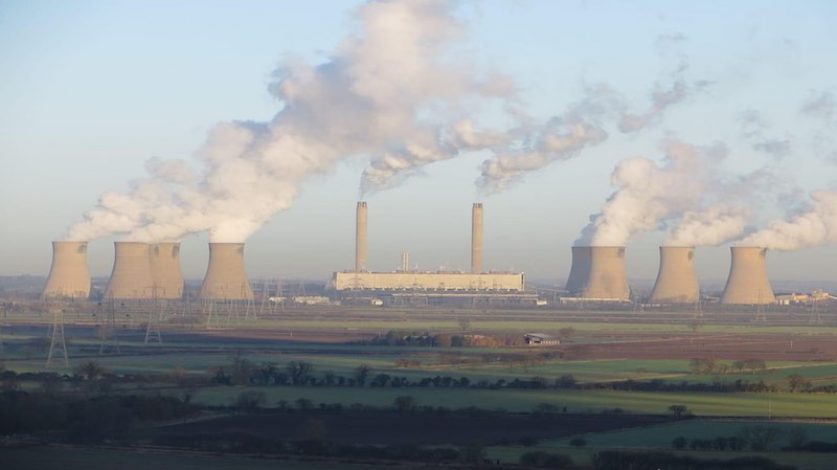 EDF will shutter its last remaining coal-fired power station in the UK, West Burton A, in September 2022, ahead of a 2024 phase-out of the fossil fuel from the British energy system.
Coal's share of electricity generation in the UK has plunged in recent years, as the heavily-polluting fuel has been replaced by renewables and the more efficient burning of natural gas. Last spring, the UK ran for more than 68 continuous days without relying on coal-fired generation. In total, there were 5,147 coal-free hours in 2020 or 59% of the year. 
Overall, coal power stations produced just 1.6% of the country's electricity last year. Their sidelining helped to make 2020 the greenest year ever for the UK's power grid.
However, coal is still used at times of peak demand, particularly in winter, and for balancing the grid. EDF said West Burton A is remaining online for the next 18 months to meet its agreed commitments to the grid, including being available during the winter of 2021-22.
As the plant is decommissioned after 30 September 2022, its workforce of 170 will be parred down to 50. EDF hopes to redeploy some of the staff impacted by closure and says it has worked closely with the three unions which represent employees at the plant—GMB, Prospect and Unite.
West Burton A, located near Retford in Nottinghamshire, has been generating power for the grid since 1966. Running at full capacity, it can produce enough electricity for 3.7 million homes. EDF said that over six-decade lifespan, the plant had produced enough electricity to run the entire county for four years.
Matt Sykes, EDF's managing director for generation, said: "West Burton A and its loyal workforce have played a critical role providing power to the UK for 55 years, including during this recent winter."
The closure of the plant evidences EDF's increased focus on nuclear and renewable generation in Britain. The French utility is behind the Hinkley Point C nuclear power station, the first new nuclear plant in the UK in more than two decades.
Sykes said: "With EDF's power generation strategy firmly focused on nuclear and renewables – and in this key year for UK leadership on climate change – we now believe it is the right time to provide clarity to our employees and all those connected to the site."|
A joint statement by unions said: "Today's announcement brings welcome certainty to the dedicated West Burton A workforce about the future of the station.
"With government policy to close all UK coal generation by 2024 we knew it had a limited future so we have been working alongside EDF to understand the implications for West Burton A and to prepare colleagues for the future.
"Knowing the date of closure allows people to make plans. Enabling a 'Just Transition' away from coal generation is very important for the unions."
The closure of West Burton A will leave just one coal-fired power station operating past September 2022: Uniper's Ratcliffe-on-Soar, also in Nottinghamshire. Drax's North Yorkshire plant is scheduled to stop burning coal from this month.