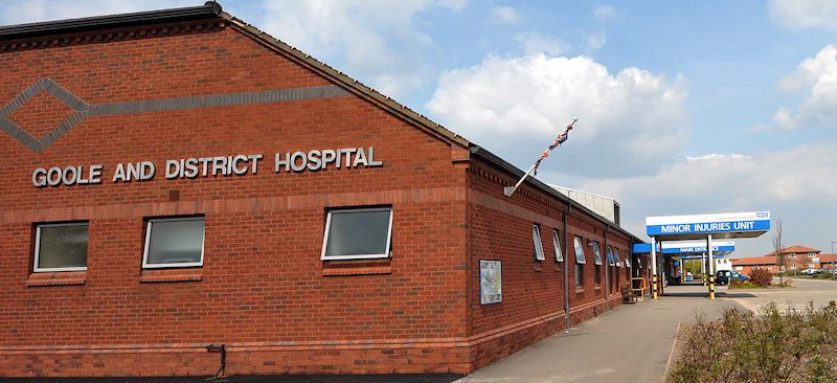 While the UK has been transitioning to renewable energy and phasing coal out of our power system, a few NHS buildings remain powered by coal A £2.7 million project will replace one of the two remaining coal boilers in the country with an efficient Combined Heat and Power (CHP) unit.
The Northern Lincolnshire and Goole NHS Foundation Trust is working with Centrica Business Solutions to install the new 150kWe CHP system at Goole and District Hospital. The CHP will meet the power needs of the hospital, which will be reduced through the installation of energy efficiency measures such as LED lighting and improved installation.
Together, the CHP and the efficiency upgrades are expected to cut the hospital's carbon emissions by 60%, keeping 1,700 tonnes of carbon out of the atmosphere per year.
The improvements are in line with the national Greener NHS strategy, which has committed to reducing the carbon footprint of the health service to net-zero by 2045.
The improvements will also save the Trust more than £250,000 annually.
Jug Johal, director of estates and facilities at the Trust, also said ditching coal and reducing emissions would have health benefits for the wider population. "Poor environmental health contributes to a number of major diseases, including cardiac problems, asthma and cancer," he noted.

Alan Barlow, UK&I Director at Centrica Business Solutions, said the project will "create a more efficient, warmer environment for patients and staff as well as cleaner air for local residents."
The improvements at Goole and District Hospital are being funded by the government's £1 billion Public Sector Decarbonisation Scheme, which will fund heat decarbonisation and energy efficiency improvements across public sector buildings like hospitals, schools and emergency service buildings.
The Department of Business, Energy and Industrial Strategy (BEIS) this week identified 400 projects that will receive a portion of the £932 million pot.
Goole and District Hospital isn't the only NHS Trust to receive a cut. Hull University Teaching Hospitals NHS Trust will use £12.6 million to install solar panels, heat pumps roof installation, energy efficient lighting and new efficient air compressors.
Business and energy secretary Kwasi Kwarteng said: "Backed by more than £1 billion investment, [these] plans will make a considerable dent in the amount of carbon emissions emitting from our economy and put us on the path to eliminate our contribution to climate change by 2050."
The UK as a whole has committed to phasing out coal for power generation by 2024. However, the approval of a new deep coal mine in Cumbria has thrown the government's commitment to its own statutory climate coals into doubt. The Woodhouse Colliery, which will yield coal for the global steel industry, will now be subject to a public inquiry, following months of protest by environmental groups and dissent within the Cabinet.