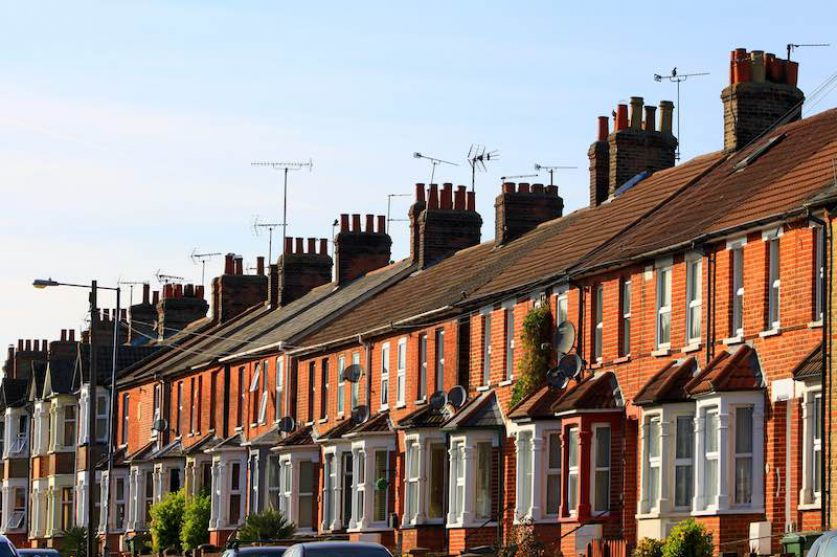 Government investment in energy efficiency measures has been "woefully inadequate" and jeopardises the UK's legally-binding decarbonisation goals, the Environmental Audit Committee (EAC) has warned.
In a new report, the parliamentary select committee cautions that the government has failed to grasp the enormous challenge of decarbonising the country's ageing, draughty housing stock and seriously underestimated the cost.
Households are responsible for around 20% of the UK's greenhouse gas emissions, largely through their heating systems. Insulation and low-carbon heating technologies like electric heat pumps can slash a home's carbon footprint—and energy bills—but are expensive to install.
The government has benchmarked the cost of decarbonising homes at between £35 billion and £65 billion. These figures don't take into account the high cost of insulating homes with solid walls and installing upgrades on properties in conservation areas.
An estimated 19 million properties in the UK require upgrades to attain a band C Energy Performance Certificate (EPC). Evidence presented to the EAC estimated the average cost of these upgrades at £18,000, before factoring in the installation of a heat pump. This would put the total bill at £324 billion, more than the £271 billion the government had spent on coronavirus relief efforts as of December 2020.
The manifesto on which Boris John's Conservatives Party was elected pledged to spend £9 billion on energy efficiency upgrades this parliament. 
However, so far there has been "no plan nor meaningful delivery" of these funds, the report said, and only £4 billion has been committed.
The government's flagship efficiency programme, the £1.5 billion Green Homes Grant scheme has been dogged with problems, with just £125 million of vouchers issued and just 5,804 upgrades installed by the end of February.
The beleaguered scheme is due to wind down at the end of the month after the government quietly decided not to roll over unused funding to the next financial year. The EAC has called for the programme to be extended, with its Local Authority Delivery scheme front-loaded.
More government investment in efficiency schemes would give businesses the confidence to invest in upskilling and green jobs. One of the stumbling blocks of the Green Homes Grant scheme has been the lack of qualified contractors to undertake projects, with many businesses reluctant to undertake a costly and time-consuming accreditation process for a scheme lapsing in a few months.
Consumer advice should emphasis the "necessity and benefits" of efficiency upgrades, including lower energy bills and warmer homes.
Additionally, the "outdated" EPC system should be scrapped and replaced with Building Renovation Passports, which outline long-term step-by-step renovation roadmaps for specific properties.
The Chancellor should consider changes to VAT, including reinstating the reduced 5% tax rate on energy-saving materials such as solar panels, which was hiked to 20% in 2019. The 5% rate should also be extended to energy storage, heat pumps and electric vehicle charge points.
Rt Hon Philip Dunne MP, chairman of the Environmental Audit Committee, said: "Making 19 million homes ready for net zero Britain by 2050 is an enormous challenge that the Government appears to have not yet grasped. In the next 29 years, the Government must improve energy efficiency upgrades and roll out low carbon heating measures: a material start must be made now."