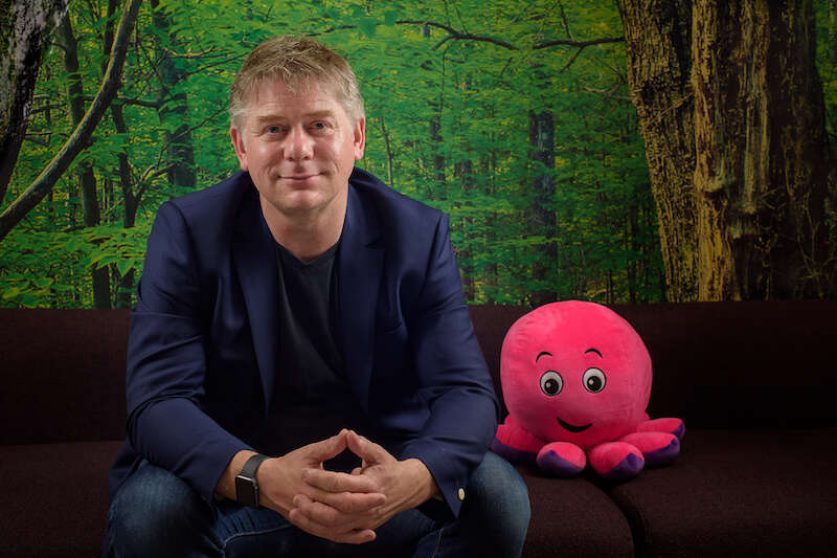 A sign-up blitz and efficiencies enabled by its proprietary software Kraken helped energy supplier Octopus grow its revenue by 160% in the 2019-20 financial year.
But despite turning over £1.24 billion, the company still posted a £53 million loss, which it attributed to its "relentless investment"—in customer acquisition, production innovation, international expansion and technological development.
Between April 2019 and April 2020, Octopus Energy doubled its UK customer base to 2.3 million accounts or 1.4 million households. Growth has continued unabated in 2021, with Octopus signing up its two-millionth customer in February and crossing 2.1 million households last month. Five years after it launched, Octopus holds a 7.5% slice of the domestic energy market.
Many of these customers have been won over by Octopus' green energy and innovative tariffs, including time of use tariffs which pay consumers to use electricity when renewable energy is abundant.
Additionally, Fan Club is a time of use tariff that becomes cheaper on windy days, linked with two find turbines owned by Octopus in Caerphilly, South Wales and Market Weighton, East Riding of Yorkshire and available to local residents.
Other new products from Octopus include the world's first electricity tariff for vertical indoor farms. The energy supplier has also forged strategic partnerships with the Mayor of London, to launch an energy supplier for the capital, and the Midcounties Co-operative, with which it recently relaunched its community energy venture, branded Younity.
Octopus has also extended its tentacles overseas. After acquiring Munich-based green energy supplier 4hundred in 2019, Octopus launched in Germany in November 2020. It's aiming to sign up 1 million customers in the country by 2024, with an initial investment of €80 million (£71 million).
Additionally, it launched in the US state of Texas late last year, after snapping up Silicon Valley startup Evolve Energy. Octopus is planning to plough $100 million into its American operations, with the goal of signing up 25 million energy accounts by 2027.
And last May, a deal between Australian energy firm Origin Energy and movements into that market made Octopus a unicorn—a startup valued at more than £1 billion.
By December, that valuation had jumped to £1.5 billion ($2 billion) following a partnership with Tokyo Gas. In March of this year, Octopus Energy also gobbled up sister company Octopus Renewables' £3.4 billion portfolio of renewable assets, which includes 2,800MW of clean energy capacity across six European includes.
Octopus has said it's aiming to sign up 100 million customers around the world by 2027.
Already 8 million customers are served by Octopus' customer service platform Kraken, which has been adopted by energy suppliers including E.ON, Good Energy and Korean company Hanwha. Most recently, 2 million former customers of Npower, now served by E.ON, were transferred over to the platform. In total, Kraken is contracted to serve 17 million energy accounts.
Chief executive Greg Jackson attributed much of Octopus success to Kraken, which he said enables "lower operating costs than rivals."
"Our net loss of £53 million is driven by our relentless investment in new technology for a low-carbon grid, expansion into more countries and markets and investing in customer growth. Our mission to drive cheaper, greener energy globally is truly gathering pace," he added.