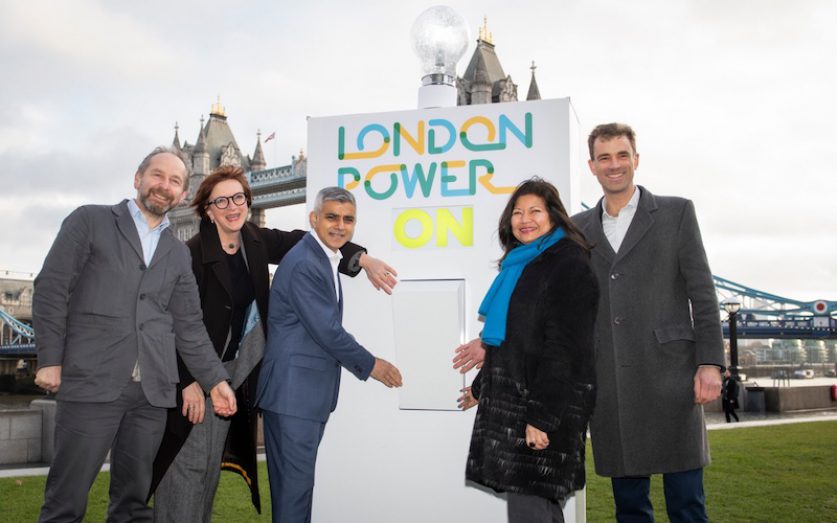 Another venture of local government into the energy supply market is facing strong headwinds. London Power, a partnership between the Greater London Authority (GLA) and renewable supplier Octopus, has struggled to attract customers in its first year.
The non-profit supplier was launched in January 2020 to tackle what Mayor Sadiq Khan called the "disgrace" of fuel poverty in the capital. More than a million London residents are classified as fuel poor, meaning they struggle to afford to heat their homes to a safe temperature.
London Power offers the city's residents 12-month fixed tariffs it says are within the cheapest 10% of comparable energy deals and save households, on average, £209 a year. However, it has struggled to attract customers in a crowded energy market, signing up just 5,000 households so far.
 London Power has announced losses of £880,000 for the year ending in March 2020, reflecting the costs of launching and setting up the brand. Octopus Energy pays London Power commission on the customers it signs up. Between January and March 2020, the first three months the brand operated, this totalled £29,000.

The GLA intends to spend £3.2 million on London Power in total.
Other experiments of local authorities in the energy market have similarly struggled, often overwhelmed by the high costs and low margins which have toppled more than twenty small suppliers in recent years.
The most prominent community supplier, Nottingham City Council's Robin Hood Energy, was sold to British Gas last year after losing £23 million. Bristol City Council's Bristol Energy was also sold, with its domestic customers transferred to Together Energy.
Unlike those ventures, London Power operates as a white label for Octopus Energy rather than a standalone supplier. But it too seems to be struggling to win customers in a competitive market.
The travails of these suppliers perhaps show the challenges of compromise with the for-profit energy market. Labour under Jeremy Corbyn had urged nationalisation of the entire sector to limit households' bills and deliver the investment necessary for net zero.
Mayor Sadiq Khan has said any profits City Hall makes from London Power will be reinvested into community projects.