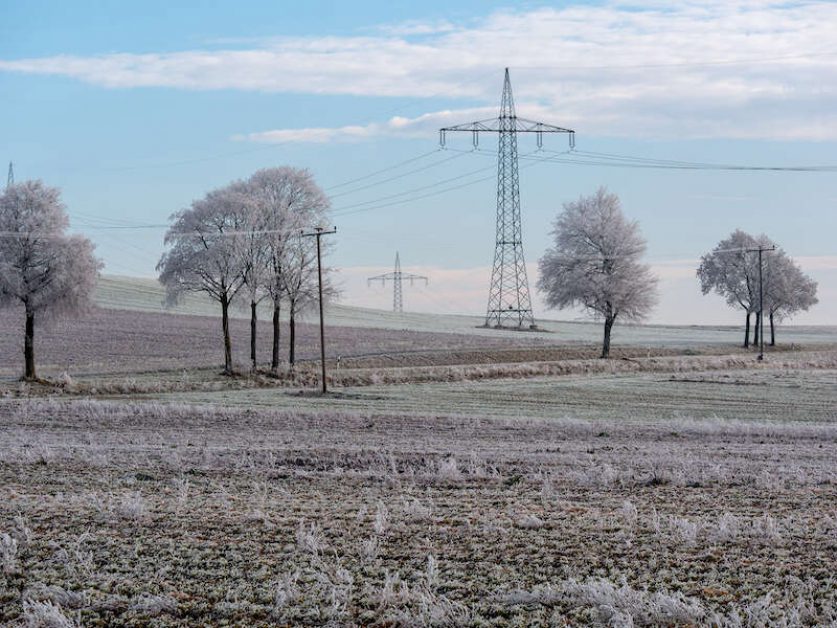 Electricity demand in Great Britain returned to pre-pandemic levels last quarter, but wind generation wasn't up to the task, leading to tighter margins and heavier reliance on fossil fuels.
According to analysis by EnAppSys, total power demand between January and March 2021 was 56.0 terawatt-hour (Two), close to the 55.7TWh recorded in the first quarter of 2020, when the effects of the pandemic had just started registering.
The heavy demand followed nearly a year of lower electricity consumption. Strict lockdown restrictions last spring, shutting down manufacturing and large offices, reduced electricity consumption by a fifth. Demand recovered from the nadir by the summer but remained below average levels for the time of year.
While the UK was under strict lockdown measures for the entirety of the first quarter of this year, unusually cold weather boosted energy consumption. Similar weather across Europe boosted average demand 10TWh higher than the previous year.
However, the cold snap wasn't accompanied by high winter winds. Low wind levels across the quarter meant the UK's wind turbines generated 19.3TWh last quarter, compared to 23TWh in Q1 2020.
Low wind generation, paired with cold temperatures, led to higher use of fossil fuels. Coal and natural gas provided 41% of Great Britain's electricity between January and March 2021, compared to 35.2% in the first quarter of 2020.
Renewables provided 36%, compared to 47% last winter, and nuclear contributed 15%.
Low levels of wind and a return to high demand meant that margins were tighter this winter than in previous years, 18% smaller than in Q1 2020. National Grid Electricity System Operator (ESO) warned in the autumn that margins would be tight over the winter but said expected low demand would prevent blackouts. In January alone, the ESO issued six Electricity Margin Notices, warning that electricity supply would be tight and calling on more capacity to come online.
Despite the tight margins, the system operated without blackouts. However, the scramble for more supply led to spiralling wholesale prices, which are already being passed onto consumers in the form of higher energy bills.
EnAppSys said the average day-ahead auction price over the quarter was £64 per megawatt-hour (MWh), the highest in any first quarter of the year since 2014.
Cold snaps also led to price spikes. Day-ahead action prices peaked at £1,500/MWh for the 5 pm-6 pm period on 14 January and were at nearly that level for the same period the preceding day.
Ofgem took account of these high prices when it raised the energy price cap for standard variable tariffs by £96 from 1 April, increasing the energy costs of 11 million households.