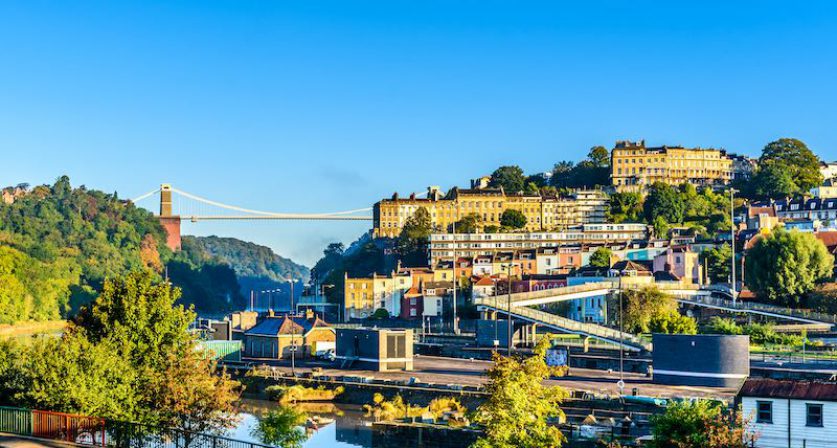 155,000 domestic customers of Bristol Energy will be transferred to Together Energy after the council-owned supplier was sold for £14 million.
Bristol City Council founded the non-profit supplier in 2015 to provide affordable, green energy for the area. A locally-owned energy company was touted as integral to Bristol's ambitious City Leap, a £1 billion project to become the UK's first carbon-neutral city, by 2030.
However, Bristol Energy never lived up to expectations. Expected to turn a profit by 2019, the supplier instead racked up losses of £32.5 million over five years of trading.
Its intention of serving the people of Bristol never came to fruition either. Earlier this year it emerged that just 11.4% of Bristol Energy's customers lived in the area.
This spring, the council engaged accountancy firm Ernst and Young (EY) to shop around its customer book. The supplier's 4,000 business energy accounts were sold to Nottingham-based Yü Energy for £1.34 million last month.
Now the council has struck a deal to sell the supplier's 155,000 residential meter points to Together Energy, a renewable supplier that is 50% owned by Warrington Council. Together Energy will reportedly maintain the Bristol Energy brand name.
As part of the deal, 110 frontline staff of Bristol Energy will be transferred to Together, while another 50 employees will enter consultations with the supplier about their future employment.
Deputy mayor Cllr Craig Cheney said: "Throughout this process it has been really important that we find a buyer who will not only offer a good deal for Bristol but also shares similar values. We are therefore delighted that Bristol Energy has been acquired by Together Energy which has proved committed to do the very best for its staff, customers and the environment."
Paul Richards, CEO of Together Energy, said: "We are delighted to welcome Bristol Energy's customers into the Together family and want to assure them that nothing is changing – tariffs, terms and conditions and how you contact Bristol Energy will all remain consistent. We also recognise the value of the brand and plan to retain it."
The sale of the account books—totally £15.34 million—won't offset the reported £36.5 million the council sunk into the venture.
Speaking to BBC Radio Bristol, Cheney apologised for the failure. "I think the council would apologise," he said. "It didn't achieve the ambitions those who set it up had envisaged it making."
He said advice suggested that if the council continued to invest in the company, it would have become profitable.
"However, there is a limit to the amount of money we can continue to put in," he said.
Bristol City Council has previously attributed the supplier's losses to an "extremely challenging" energy market, which has seen 20 suppliers founder since the beginning of 2018.
Among the failures was Nottingham City Council's Robin Hood Energy, this week sold to British Gas after multi-million-pound losses.
The near-simultaneous demise of the UK's two original council-owned suppliers will be read as an indictment of the experiment in local, publicly-owned utility companies, which had been heralded by Labour and SNP leaders.
However, perhaps it's more a reflection of a cut-throat energy market, still dominated by giants which can weather price wars and wholesale market fluctuations, shaking off huge losses.