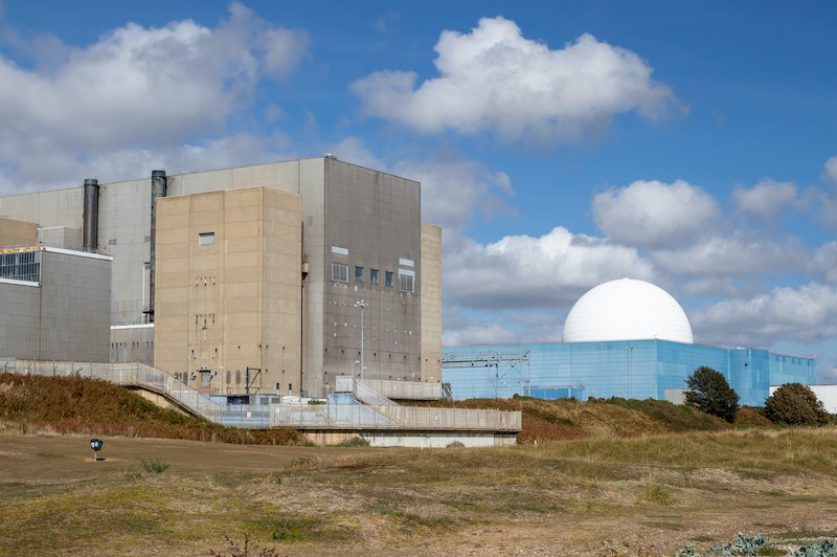 Estimates of the cost of cleaning up a dozen of the UK's earliest nuclear sites have increased by £2.7 billion since 2017 and uncertainty remains about the final bill, the National Audit Office (NAO) has cautioned.
The public spending watchdog published its latest report into the protracted decommissioning of two research sites and 10 early nuclear power stations on Friday.
The power plants, constructed before privatisation, are known as the Magnox plants, from the magnesium alloy used in the fuel rods inside their reactors. They include Hunterston A in Scotland and Hinkley Point A in Somerset. All were shuttered between the 1990s and the 2000s.
The Nuclear Decommissioning Authority (NDA) is in charge of clearing the sites, sealing the reactors and waste stores and then securing them for as long as 80 years while the radiation levels decay.
The cost of this long-term decommissioning process was earmarked at £3.8 billion in 2014, before ballooning to £6 billion three years ago.
Today it is estimated at £8.7 billion but the NAO said these costs "likely to be subject to further change, largely because of the inherent uncertainties involved in cleaning up the UK's nuclear sites."
The decommissioning process has been wracked with controversy. In 2016 the High Court ruled that a 2014 tender for a 14-year contract to decommission the sites, awarded to Cavendish Fluor Partnership, or CFP, was manipulated by the NDA.
The next year the government, acting on legal advice, terminated the contract with CFP nine years early and awarded a shorter contract that ran until last August. At that point, the clean-up of the Magnox plants was brought in-house.
The NAO's previous investigation into the decommissioning process found that the failed contract had cost the public purse £122 million, in settlements with unsuccessful bidders, legal costs and staff time. The latest report increased that tab by £20 million, paid by the NDA to exit the contract early.
The watchdog urged the NDA to arrive at more concrete estimates for the decommissioning. Gareth Davies, head of the NAO, said the authority "needs to ensure it has a solid understanding of the condition of each Magnox site and the costs of cleaning them up."
The report comes as the next generation of nuclear power stations in Britain begin development. EDF, developer of the £22.5 billion Hinkley Point C, under construction since December 2018, and Sizewell C, currently in planning, will pay toward the plants' eventual decommissioning.
Meanwhile, the nuclear industry has promised that the lessons of the Hinkley Point C design and construction process could reduce the costs of future nuclear plants by 30% by 2030.
Nuclear power supplies around 20% of the UK's electricity, although all but one of the country's active nuclear power plants are due to be retired by the end of the decade.