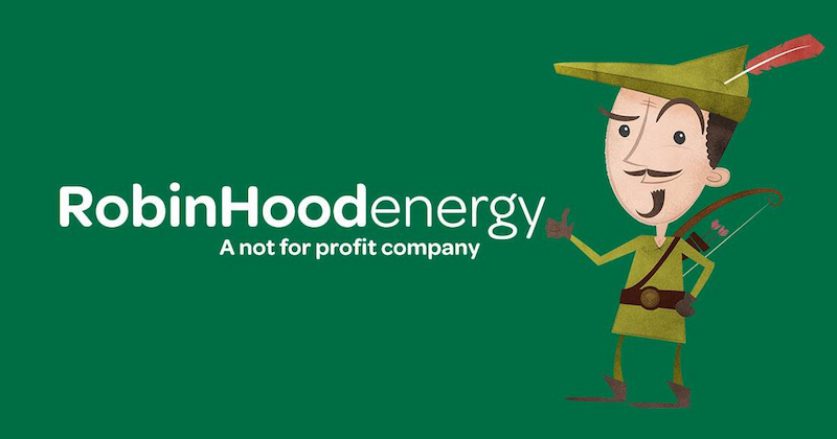 Nottingham City Council is considering options for its energy firm Robin Hood Energy after a "tough financial year" took losses at the not-for-profit supplier to £23 million.
Robin Hood described 2019's results as "very disappointing" but said it had been a challenging time in the energy market, with 10 suppliers going bust. The firm said it has already imposed a recruitment freeze and is reviewing contracts with third parties to save money. The supplier had turned a small profit of just over £200,000 in 2018, after three years of multi-million-pound losses.
A full review of the company is underway, with "all options" on the table, and is due to be complete by the summer.
Jeff Whittingham, interim chief executive, said: "We know there will be focus on our financial health locally and we understand this. We're listening and we need to ensure we're providing real value back to Nottingham and the people of Nottingham.
"We are working together with Nottingham City Council to address the issues and ensure we put the business back on a firmer financial footing."
Nottingham City Council has said the supplier has helped lift people out of fuel poverty and has mounted a challenge to the monopoly of the Big Six energy suppliers.
However, Conservative opposition in the council has said the losses are unsustainable and has urged the Labour-run council to consider shuttering the company.
Andrew Rule, leader of the Conservative group, said: "The scale of losses generated by Robin Hood Energy are unsustainable. There is a desperate need for the political hierarchy in the council to display leadership and get a grip on the Council's exposure to Robin Hood Energy once and for all.
"The public purse cannot and should not be the bank of first resort for the company. No option, including closure of the company, should be off the table at this time."
Signs of the financial turmoil at Robin Hood came in the autumn when it failed to make a £9.5 million payment in renewable energy subsidies to Ofgem and had to be bailed out by the council, with an emergency interest-bearing loan.
Robin Hood Energy was founded in 2015 as the first publicly owned not-for-profit energy supplier and was considered, especially by Labour, as a model for other councils. It's been followed by a flurry of other council-owned suppliers, from Angelic Energy in Islington to The Leccy, many of which operate as white labels, supplied by Robin Hood. As of January 2019, Robin Hood Energy itself had 130,000 customers.
But publicly-owned energy companies have faced financial troubles in a tough energy market. Last summer, Portsmouth City Council scrapped Victory Energy before it supplied a single customer after the Liberal Democrats regained control of the council and found Conservative plans for the supplier "too risky."
Bristol Energy could be judged a success, with 100,000 households and 4,500 businesses on its rolls. But Green Party councillors in Bristol have raised concerned that, although the firm is supposed to serve the local area, just 11.4% of its customers actually live in Bristol.