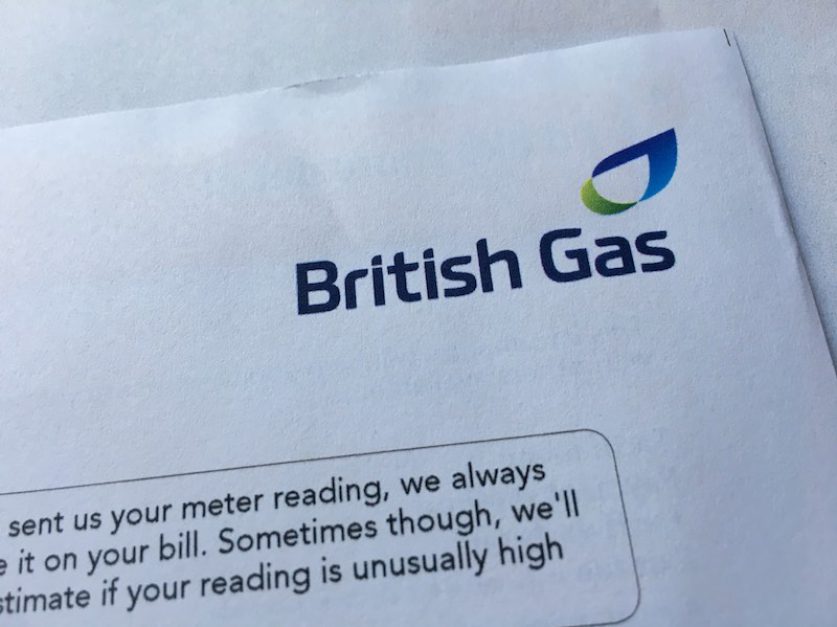 Centrica has blamed the price cap on energy bills and tumbling natural gas prices for its bleak returns last year.
The parent company of the UK's largest energy supplier reported a pre-tax loss of £1.1 billion, its worst results since 2015 and down from a £575 million profit in 2018. News of the loss sent shares sliding by 17% in Thursday trading, to a 22-year low, and threatened Centrica's place in the FTSE 100.
British Gas itself saw profits plunge 71% to £137 million, as the energy price cap ate into revenues and customers jumped ship for challenger suppliers.
Supply customer numbers fell by 286,000 across the year, although British Gas claims to have stemmed the losses, with departures down between 2018 and 2019 and between the first half of 2019 and the second.
To retain accounts and attract switchers, British Gas launched its cheapest tariff since 2016 in October—and that month attracted 20% of all energy switchers. It is also now offering a green tariff, with 100% renewable electricity and 10% renewable gas.
Meanwhile, growth in its energy services division, including for boiler repair contracts, led to an overall 3% increase in customer account numbers.
Iain Conn, outgoing chief executive of Centrica said: "It's true that 2019 was going to be a difficult year, with the first year of the implementation of the price cap, and it did hit us by £300 million."
Last year Centrica won a legal challenge against Ofgem, claiming that the regulator's last minute change in its methodology for calculating the price cap cost British Gas £70 million.
But despite the legal victory, Conn said the price cap had still created an "unsustainable market," where it was "very difficult to find anyone who is making money." Centrica has previously blamed the price cap for its slashing of 1,200 last year.
But Conn also attributed 2019's dire results to falling natural gas prices, which led to a £476 million impairment charge against Centrica's North Sea oil and gas business, Spirit Energy. Meanwhile, extended outages at the ageing Dungeness B and Hunterston B nuclear plants prompted an additional £372 million write-down. Centrica is looking to offload both businesses, including its 20% stake in the UK's nuclear fleet, before the end of the year.
Conn will step down in May, after five years which have seen plunging share prices and tumbling customer numbers. His replacement has not yet been named.