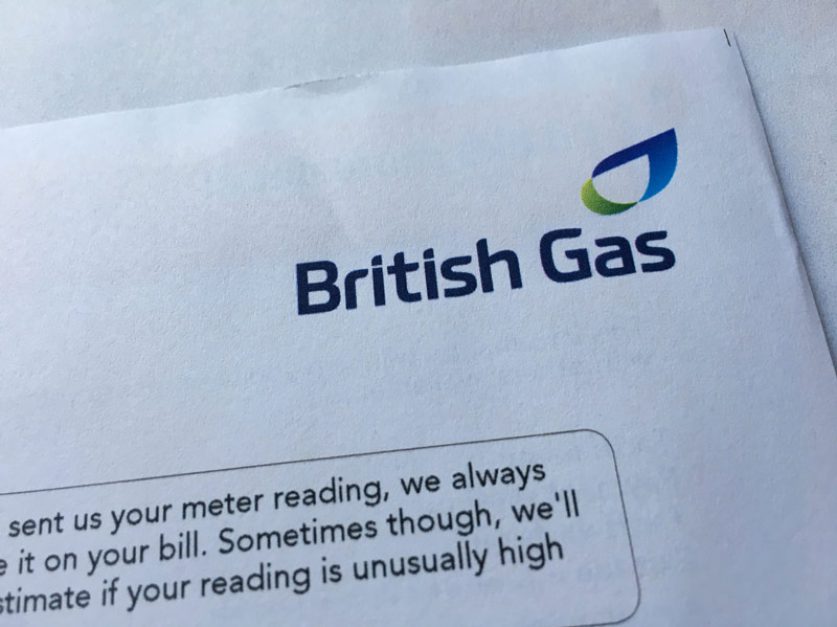 British Gas owner Centrica lost 107,000 domestic accounts in the four months leading up to October, as the Big Six continues to lose ground in the energy market.
The losses were less substantial than British Gas suffered in the first half of the year, when it shed 178,000 domestic accounts. Losses were also "significantly lower" than those experienced last year and on this basis, Centrica is claiming success.
Centrica also said growth in other areas of its business, including services and home solutions, offset the loss of domestic accounts, leading to an overall gain of 136,000 customers in the same four months.
Shares in the company jumped 8% Thursday morning on the news of lower than expected account losses. However, 78p they remain much lower than share prices this time last year, which hovered around the 139p mark.
In an effort to lure back customers who have fled to discount challenger suppliers, British Gas launched its cheapest tariff since 2016 earlier this month.
The Energy and Boiler Cover Green Nov2020v4 dual-fuel fixed tariff costs £897 for a household with typical use, just £33 more than Outfox the Market's variable tariff, currently the cheapest available.
Households will need to have a smart meter already installed or agree to accept one to sign up to British Gas' bargain tariff. Households without a smart meter will face costs of £1,177, just below the current level of the energy price cap.
But that budget tariff may have compelled customers to stick around. Compare the Market's data found that in October 15% of switchers were deserting British Gas, the UK's largest energy supplier, but that 20% of switchers were landing there.
Centrica has also been buoyed by news it has won a high court challenge against Ofgem for the way the regulator calculated the initial level of the energy price cap. Centrica claimed that the eleventh-hour adjustment in calculations cost the business £70 million.
Iain Conn, CEO of Centrica Group, said: "Our performance has been solid so far in the second half of the year and we remain on track to achieve our full-year targets for both adjusted operating cash flow and net debt.
"Our focus remains on satisfying the changing needs of our customers, providing energy supply and its optimisation, and services and solutions to enable the transition to a lower-carbon future."
Market share of the Big Six—the UK's traditional largest energy suppliers—has cratered in recent years, as buyers have sought out budget tariffs and renewable electricity from a range of dozens of smaller suppliers. While the Big Six—British Gas, EDF Energy, E.ON, Npower, Scottish Power, and SSE—had a 100% market share for energy in 2004, by 2018 it had fallen to 75% for electricity and 73% for gas.
Meanwhile, the ranks of the Big Six itself as changing, with challenger supplier OVO due to purchase SSE's retail arm, as the energy giant withdraws from the competitive domestic supply market.