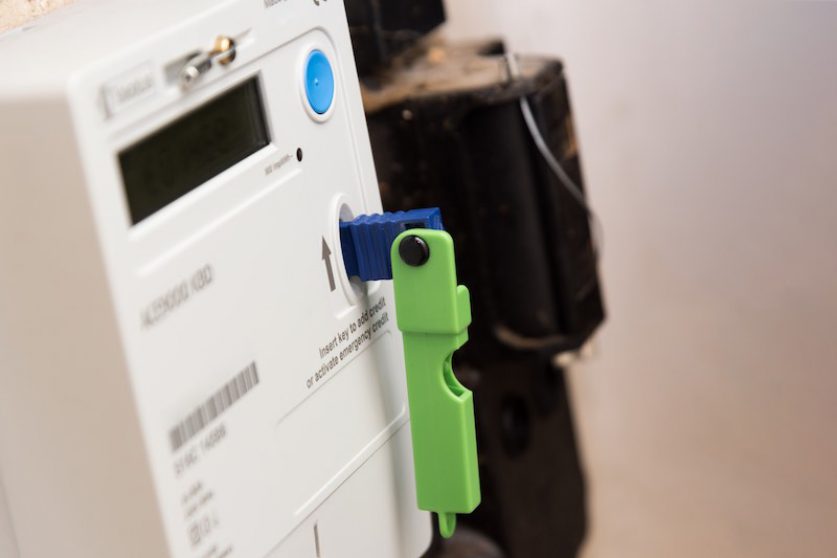 The UK's largest energy supplier will reverse its decision to hike the minimum top-up of pre-payment meters, after campaigners cautioned the change could harm vulnerable and fuel poor households.
The minimum top-up was hiked from £1 to £5 on 1 January, when British Gas switched from using PayPoint to Payzone for meter top-ups.
British Gas said the change was due to increasing transaction costs and said "only a very small number" of its customers topped up their meters by less than £5. The supplier pointed out that competitors Ovo Energy and Bulb Energy have similarly set a £5 floor on top-ups, to minimise costs
However, opponents warned that the hike could force vulnerable households to choose between 'eating and heating.'
Poverty charity Turn2us said the change was "seriously misjudged" and could exacerbate "serious financial issues for people who can only afford to put a pound or two on before payday."
91,000 people signed a petition created by Preet Kaur Gill, MP for Birmingham Edgbaston, calling on British Gas to scrap the hike.
"Those who use top-up meters are often in debt and have insecure incomes, and rely on small top-ups to ration their heating to see themselves through to payday," the petition stated.
The petition quoted an anonymised British Gas customer describing the difficulties of the new policy: "I use a pre-pay meter because I can't afford a direct debit. £5 may not sound a lot, but when you're scraping together coppers just to make up the money, it can be the difference between a hot meal and going hungry."
Now in a U-turn, British Gas has announced they will abandon the hike, allowing customers to return to topping up their meters by £1 by early March.
CEO Sarwjit Sambhi said: "Our customers are always at the heart of the decisions we make and so we've listened closely to feedback after making this change."
"The aim of this move was to keep our costs down in order to offer our customers the best value, but I am happy to change this decision whilst we continue to look at ways that we can help our most vulnerable customers."
Ms Gill welcomed British Gas's response, which she said "a vital win for the thousands of people."
"Our campaign revealed the extent of the fuel poverty crisis under this government. Much more needs to be done to ensure that no one has to choose between eating and heating their home. I urge other energy providers to follow suit," she added.
British Gas's shift from PayPoint to Payzone has been controversial since it was announced in the autumn. The change reduced the number of locations at which customers could top up their meters from 39,500 to 24,5000 and left many travelling farther to pay for their gas and electricity.
The supplier's parent company Centrica last week announced a £1.1 billion loss for 2019. Profits at British Gas itself slid 71%, as the energy price cap pinched revenues and customers sought energy deals outside of the Big Six.