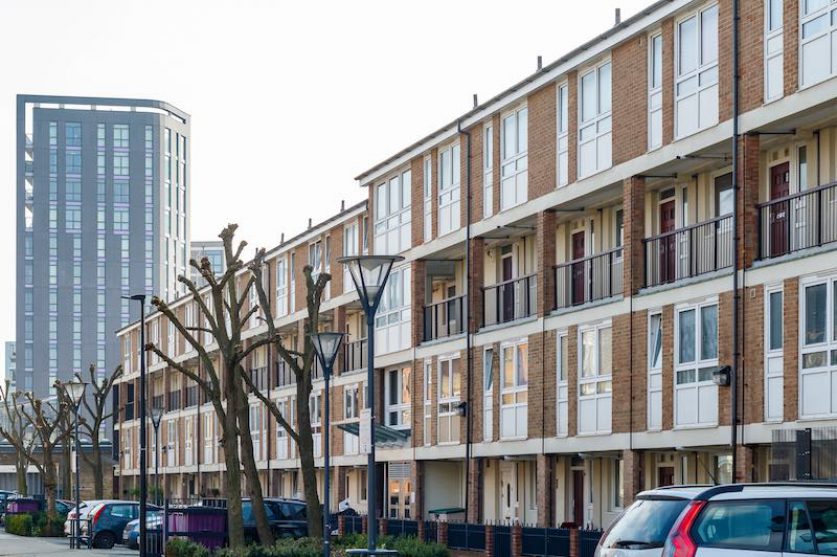 A new £3.6 million fund will help London councils and housing associations kickstart the transformation of their ageing housing stock, making homes low-carbon, warmer and cheaper to run.
The Retrofit Accelerator programme, part of Mayor Sadiq Khan's £34m Energy for Londoners programme, will complete 1,600 whole-house retrofits in the capital within its first three years.
These homes will be given "everything they need to be future-proofed", including high-spec insulation, renewable heating systems and solar panels. The retrofitting will "radically" reduce their energy consumption, utility bills and carbon footprint. The transformation of these 1,600 homes is expected to save more than 4,000 tonnes of CO2 a year.
The programme will give boroughs and housing associations the technical expertise they need to undertake whole-house retrofit projects across the capital's social housing stock. It will also create the supply chain and business case to accelerate the transformation of private homes.
Retrofitting can also add significantly to a property's value. The ultra-low energy retrofitting of homes in Nottingham last year boosted their market value by 25%, to £100,000.
London's homes are responsible for around a third of the city's greenhouse gas emissions. Londoners will spend £3.5 billion in energy bills this year, pushing 12% of households into fuel poverty. A quarter of London homes have the worst energy efficiency ratings, making them particularly carbon-intensive and expensive to heat.
Mayor Khan said: "We are in the midst of a climate emergency which poses a threat to our planet and we can no longer delay the urgent action that is needed to address it. London's ageing and energy inefficient homes are responsible for around one-third of the capital's greenhouse gas emissions and urgently need to be refitted.
"I've pledged for London to be carbon neutral by 2030 if re-elected. It is an ambition which requires forward-thinking local authorities and housing associations to commit to this dynamic new movement to transform social housing and take a significant step towards London meeting its zero carbon targets and help tackle fuel poverty."
The Retrofit Accelerator scheme is being funded by the Mayor's Office and the European Regional Development Fund.
The Energy for Londoners programme has also seen the creation of London Power, a fair-priced green energy supplier being run by City Hall in partnership with Octopus Energy. Meanwhile, the £2.5 million Warmer Homes scheme is also grants of up to £4,000 for new heating and insulation measures in the homes of fuel poor Londoners, targeting people with disabilities and long-term illnesses and older people claiming benefits.