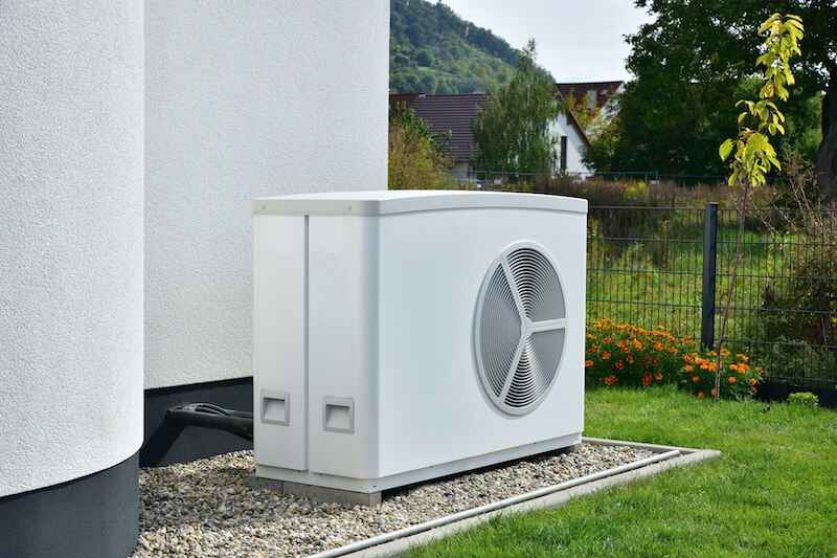 British Gas—supplier, servicer and repairer of many of the country's boilers—is pivoting to low-carbon heating, starting sales of air source heat pumps next month to help the UK meet its net zero goal.
The firm will install its first heat pump at a home in Woolacombe, North Devon in February and begin offering the electric heating alternatives across south west England, before taking the offer nationwide.
Currently, 85% of the UK's homes use natural gas boilers for heat. Not only are those boilers responsible for around one-fifth of the country's carbon emissions, but they've also left households vulnerable to surging global gas prices. To achieve net zero the UK will have to replace these boilers with cleaner alternatives, with hydrogen boilers and district heating networks proposed as solutions.
But electric heat pumps are widely regarded as the best option for many homes because they're so efficient, generating more than three units of heat output for every unit of electricity they consume.
Some criticism of heat pumps has been that they're unsuitable for older properties without substantial retrofitting and new insulation. The Electrification of Heat (EoH) project, funded by the Department for Business, Energy and Industrial Strategy (BEIS), disproved these arguments, concluding in December that electric heat pumps are appropriate for all property types and architectural eras, from Victorian terraces to 1960s blocks of flats.
British Gas says heat pumps are "the best immediate option" for millions of off-grid homes and houses with good insulation.
"There will not be a single solution for every home but it's important we act now to start customers on this journey," said Jana Siber, managing director at British Gas. "Heat pumps are an essential part of decarbonising heat and the momentum around this technology is building."
The government wants 600,000 heat pumps to be installed annually by 2028. But installations have stalled at around 30,000 per year recently—just a 5% of the target.
Part of the obstacle is the price tag: heat pumps typically cost between £10,000 and £20,000 with installation.
To make "the transition to renewable heating is as affordable as it can be," British Gas will offer up to seven years interest-free credit, in-line with payments from the Renewable Heat Incentive (RHI), the government scheme to pay owners of low-carbon heating systems per kilowatt of heat generated.
The RHI scheme will close to new applicants at the end of March and be replaced with the Boiler Upgrade Scheme grant (previously known as the Clean Heat Grant) in April. British Gas says it will be "well placed" to offer the new grant, which will cover up to £5,000 of the cost of clean heat technologies like heat pumps.
Meanwhile, British Gas owner Centrica, operating under the PH Jones brand, will also install heat pumps in social housing. In total, it aims to install 1,000 heat pumps in 2022 and push annual installations to 20,000 per year by 2025.
The company will also tackle another obstacle facing heat pump installation. The shortage of skilled workers able to install low-carbon heating systems was recently identified by Energy Systems Catapult as one of the main obstacles to the UK's decarbonisation plans. British Gas will train 3,500 apprentices over the next decade, many of them in specialist green skills.

Sources: https://www.centrica.com/media-centre/news/2022/british-gas-launches-new-air-source-heat-pump-offering/

https://es.catapult.org.uk/news/electrification-of-heat-trial-finds-heat-pumps-suitable-for-all-housing-types/

https://es.catapult.org.uk/news/skills-shortages-holding-back-home-decarbonisation/