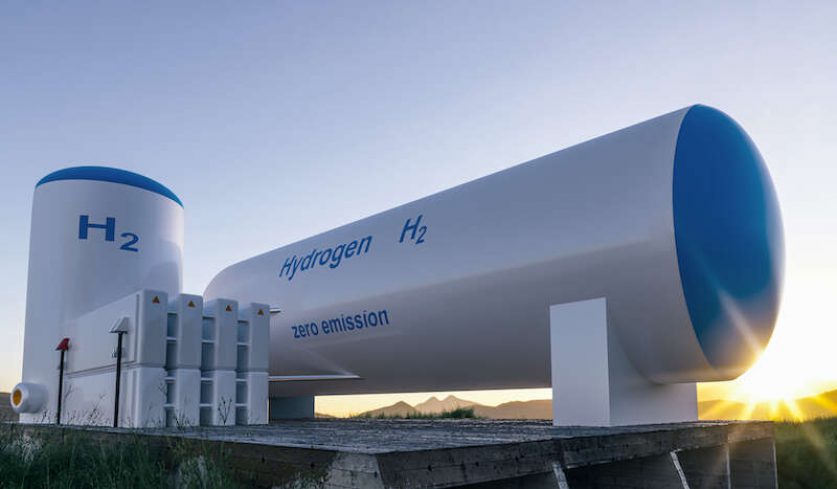 Britain's gas network companies say they could replace a fifth of the grid's fossil fuel gas with lower-carbon hydrogen from as early as next year, as the government weighs whether to authorise hydrogen-based heating.
The Energy Networks Association (ENA) announced on Thursday that Britain's five gas network companies—Cadent, National Grid, Northern Gas Networks, SGN & Wales, and West Utilities—are on track to deliver a 20% hydrogen mixture to homes and businesses from 2023. 
The use of that amount of hydrogen won't require any changes to people's boilers and cookers but would reduce the carbon footprint associated with heating and cooking—by the equivalent emissions of 2.5 million cars per year, ENA says.
The use of hydrogen will also reduce costs for households, which will face a punishing energy price hike from April and two years of high bills on the back of stratospheric global gas prices.
ENA chief executive David Smith said: "Whether it be heating our homes, powering our businesses or generating cleaner electricity, hydrogen will help drive up our energy security, while driving down our carbon emissions—and Britain's gas grid companies are ready to get on with the job of delivering that."
Gas grid companies have already trialled using hydrogen blends on both private and public gas grids. In Staffordshire, a 20% hydrogen mix is heating buildings and homes on Keele University's private gas networks in a trial led by Cadent.
Meanwhile, more than 650 homes in a small in Winlaton, Gateshead have been receiving a 20% hydrogen blend through the public gas grid since last spring, in a trial spearheaded by Northern Gas Networks.
However, the firms can't pump hydrogen into the grid on a wider scale until legal changes are made by the government and regulatory bodies—changes they're now urging ministers to make.
The gas grid companies also want the government to double its 2030 target for domestic hydrogen production from 5GW to 10GW.
The ENA's plan "sets out the changes needed to deliver cleaner, more secure energy supplies for all," Smith said. "What is key is that the government does its bit too by lifting its target for homegrown hydrogen production this decade. Doing that today will help gas grid companies deliver for tomorrow."
The GMB trade union backed ENA's call to ramp up domestic hydrogen production, noting that a robust hydrogen sector will support thousands of jobs as it grows. National secretary Andy Prendergast said: "A successful domestic hydrogen industry would help secure the nation's energy supplies, cut carbon emissions, and create thousands of good jobs."
"As the UK renewables sector continues to send valuable fabrication and manufacturing work overseas, hydrogen production offers a brighter future where green jobs finally start delivering for workers here at home," he said.
The government is yet to make a decision on pumping hydrogen into the gas grid. Its Hydrogen Strategy, published last August, said it would make a final decision on hydrogen blends in 2023 "following testing of the safety, technical and economic case."
However, the use of hydrogen to replace fossil fuel natural gas is controversial. Although hydrogen gas can be produced cleanly through the renewables-powered electrolysis of water (green hydrogen), 95% of the hydrogen produced globally is from fossil fuel gas (blue hydrogen). The UK government says it will take a "twin-track" approach to hydrogen, producing both green and more-polluting blue hydrogen/
But environmental campaigners warn that oil and gas companies are pushing for the use of blue hydrogen in gas networks in order to lock in decades more of fossil fuel drilling. They favour a system running on green hydrogen or the replacement of gas-powered heating and cooking with electric alternatives like heat pumps.