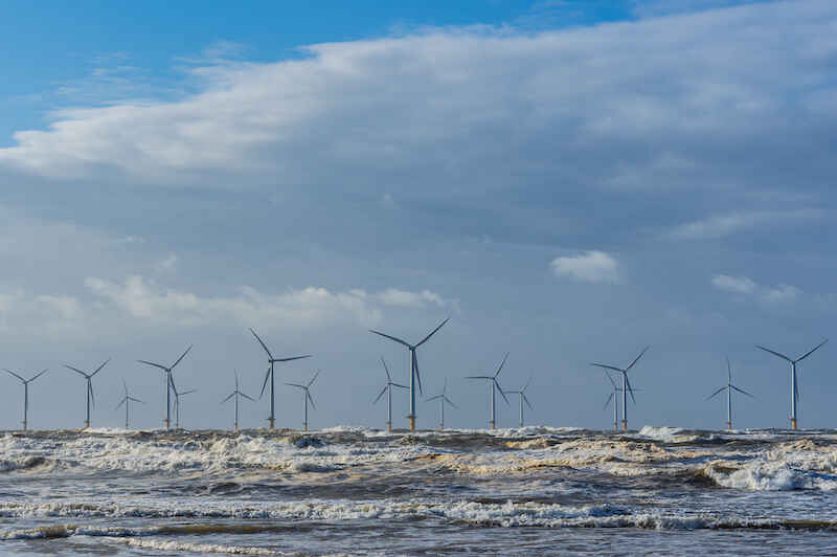 Paybacks from wind and solar farms paid above their contractually-agreed price for electricity could provide a small degree of relief for households facing historically high energy bills this year, according to a new forecast.
Under Britain's renewable energy subsidy scheme, Contracts for Difference (CfD), renewable generators agree a "strike price" for the electricity they produce. When wholesale electricity prices fall below this level, they receive payments from household energy bills to make up the difference. But when market electricity prices soar, they're required to return money to consumers.
That's been the case since the autumn, as wholesale electricity prices have surged to record highs as a result of natural gas shortages. In the fourth quarter of the year, those paybacks meant that households for the first time received a windfall from renewable generators, of £157 million.
Now the body that manages payments to renewable generators, the Low Carbon Contracts Company (LCCC), says that paybacks from the industry could total £770 million by the end of the winter. That would trim an average of £27 from annual home energy bills.
That relief will be welcome from households that will see their annual energy bills rise by around 50% to £2,000 when the price cap is adjusted in April.
The Contracts for Difference system is intended to provide renewable energy investors with certainty and also protect households from volatility in household markets. But industry figures say that if Britain's renewable energy rollout had proceeded more quickly, with more schemes supported under earlier CfD auctions, the benefit to consumers would be even greater this year.
According to an analysis by renewables giant SSE, if all the renewable projects under development and scheduled to come online by 2023 were operating this winter, households would receive £3.9 billion in paybacks from generators. That would cut £140 from the typical annual household energy bill.
In fact, SSE's Dogger Bank wind farm, currently under construction in the North Sea and slated to come online between 2023 and 2025, could alone have saved consumers £1.9 billion this winter, or the equivalent of £67 per household.
SSE's analysis also doesn't include the savings from avoiding the use of gas-fired power stations, which have become very expensive to run as global gas prices have hit historic highs. But it also doesn't include the cost of integrating renewable projects into the electricity system, including the need for balancing and storage mechanisms to optimise the use of intermittent resources like wind and solar power.
But the argument for renewables is clear, SSE and industry trade body RenewableUK say.
SSE chief executive Alistair Phillips-Davies said: "By building more of our own clean energy infrastructure here in Britain and, critically, investing strategically in the network infrastructure to connect it all, we can protect ourselves from the next energy crisis."
Dan McGrail, the chief executive of RenewableUK, said: "The answer to an energy crisis caused by soaring gas prices is to encourage investment in low-cost renewables to decrease our reliance on eye-wateringly expensive fossil fuels.
"The escape route from volatile and uncontrollable gas prices couldn't be clearer – investing in our green future secures low-cost reliable power as well as getting the UK to net zero as fast as possible."
Meanwhile, the outcome of the most recent CfD auction is scheduled to be announced by the government this spring. The auction will support up to 12GW of renewable energy capacity, including onshore wind and solar projects which are allowed to compete for subsidies for the first time since 2015.