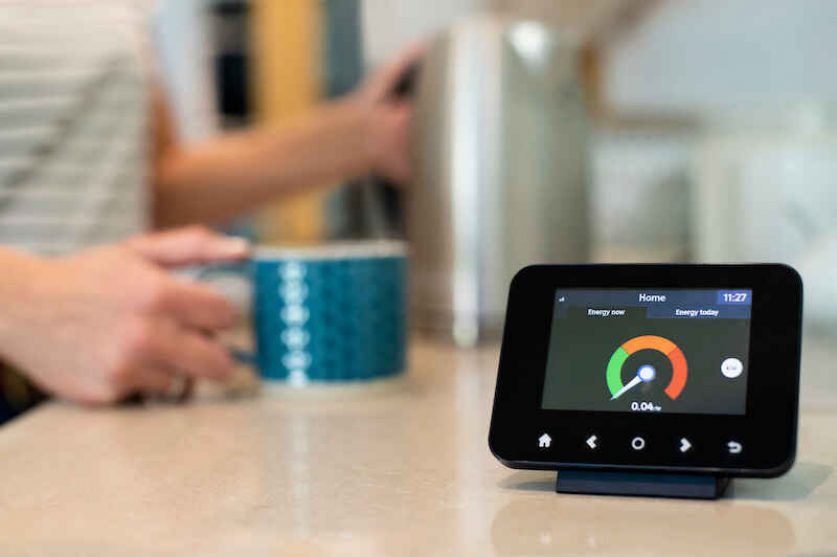 Ofgem announced it will consult on the way the energy price cap is calculated, amid a surge in wholesale gas and electricity prices and the collapse of 14 energy suppliers since September.
In light of the crisis, the regulator will also "raise the bar" on what it expects from energy suppliers, to ensure their business models are sustainable and they are delivering adequate support to vulnerable customers.
In a letter to suppliers published today, Ofgem said that "the unprecedented rise in energy prices this year has changed the perception of risk and uncertainty in this market."
"In order to protect the interests of consumers, we must ensure that the regulatory frameworks, including the price cap, fully reflect the costs, risks and uncertainties facing the supply companies we regulate," the letter continued.
The energy price cap, which limits the bills paid by the 11 million households on standard variable tariffs and the four million with prepayment meters, is currently adjusted twice annually, in April and October, to reflect changing supplier costs, including wholesale prices.
However, energy suppliers have said the cap doesn't react quickly enough to changes in their costs, particularly the recent explosive growth in wholesale natural gas prices. The cap is currently thought to be set £400 to £500 lower than the cost of buying a household's energy on the wholesale market.
Ecotricity boss Dale Vince said the government is "killing companies" by maintaining the price cap but not similarly capping wholesale costs. Scottish Power CEO Keith Anderson said the policy will cause a "massacre" of energy suppliers, potentially leaving just five or six still on the market.
Octopus founder and chief executive Greg Jackson has described the cap's methodology as "a bit clunky."
"It looks backwards six to 12 months on historical prices, so when you see very big rapid changes, it is not agile to that," he explained.
Energy bosses welcomed the review of the cap and its methodology.
EDF's Philippe Commaret said: "The recent spikes in wholesale fossil fuel prices have undoubtedly had an impact on customers and we welcome Ofgem's review of the market to make sure customers are protected in the long term."
Scottish Power's Anderson said: "We need urgently to address the structural failures in the retail market—reforming the price cap so that it can respond more quickly to price shocks in the wholesale energy markets as well as focusing it on the most vulnerable customers, who will need our help the most." He has previously advocated for a review of the cap at least quarterly and for Ofgem to implement a social tariff for the most vulnerable customers.
However, any changes won't take effect until the cap is next adjusted in April, which may be too late for some energy suppliers. Following the consultation, Ofgem will publish a decision in February.
The regulator also said it will take an "enhanced" approach to ensuring energy companies have sustainable business models, in order to minimise "risks to customers and the market as a whole" of this crisis or a similar price shock.
The regulator has received criticism for loosening supply licence requirements in a way that allowed ill-prepared companies into the market, many of which sold energy tariffs at unsustainably low prices. When these companies failed, they left debts—in the form of customer credit balances and debts to green energy schemes—which were then mutualised across the market, adding to household energy bills.
Ofgem has tightened its regulatory regime over the last two years, now requiring new market entrants to demonstrate adequate funds for their first year and all companies to create "continuity plans" to ensure "orderly exits" from the market if they collapse.
Now it will again "raise the bar" of "what we expect from suppliers with regards to financial risk management," Ofgem said in the letter. This may include "more regularly assessing supplier finances, setting firmer capital investment expectations, and taking a more robust approach to assessing operational capacity, pricing and hedging."
"And we will continue to take robust action against any suppliers that fail to meet licence conditions," the regulator added.
Octopus' Jackson said many of the recent failures have been companies that were badly run and that "we need to make sure that energy companies are run prudently."
"The reality is most of the companies, if not all of them that have sadly failed, have done so because they were selling long-term energy contracts but buying short-term energy, and so when the wholesale cost rose, they weren't able to deliver on the prices they promised or even on the price cap," he said.
Anderson agreed, stating that "irresponsible and reckless behaviours have gone unpunished and now customers are being told to bear the costs."
However, he cautioned that the current crisis may take down even well-managed companies. "Things are becoming desperate even for some well-run companies in our sector. Many more will go bust in the next few weeks," he said.
Ofgem emphasised that it will be monitoring companies this winter, particularly in regards to their provision of support for vulnerable customers struggling with historically high energy costs.