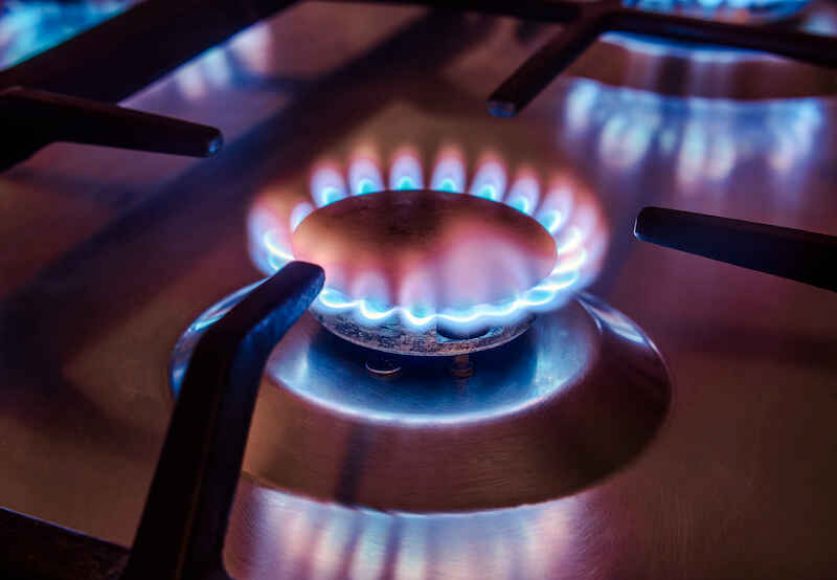 British households face a collective bill of more than £820 million for rescuing the customers of energy companies that have collapsed in recent weeks, with the tab likely to rise as the surge in gas prices topples more suppliers.
When an energy supplier folds, its customers are absorbed by a surviving energy company, through a regulator-run mechanism repeatedly invoked in recent weeks. The named Supplier of Last Resort (SoLR) can recoup its costs—for the migration of accounts, honouring of domestic customers' credit balances and purchase of additional energy—through a market-wide levy that's passed onto all customers' bills.
Financial services firm Investec says that the difference between how much suppliers can charge the rehomed customers under the price cap—which rises to £1,277 from tomorrow—and the cost of buying gas and electricity at today's record prices mean suppliers' costs for each of these new customers is "at least £550."
With that applied by the 1.5 million customers affected by the collapse of seven suppliers since August, Investec estimates that "in excess of £826m might need to be mutualised."
That means a £30 surcharge for every household in Britain—and the bill will likely rise. Since the report's publication on Monday, an additional three suppliers—Igloo Energy, Symbio Energy and Enstroga—have folded, inputting 230,000 customers.
By some estimates, as many as 39 suppliers could collapse this winter, leaving just ten standing. Ofgem and business and energy secretary Kwasi Kwarteng have dismissed these forecasts as overly pessimistic, but everyone is certain more supplies will go to the wall.
Defunct suppliers may also leave debts to green energy schemes, including the Renewables Obligation (RO) fund and Feed-in Tariff (FiT) schemes. Those shortfalls are also likely to be mutualised across all suppliers, again pushing up households' bills.
The customers abandoned by these toppled suppliers will also see direct price hikes. Although their new supplier is limited in what they can charge under the price cap, its rates will almost certainly be higher than the discounted price many failed suppliers charged. Citizens Advice has estimated the overnight price hikes for rehomed customers at £30 per month.
Ofgem said it couldn't confirm the financial impact to consumers of the recent failures until "claims have been processed," but said it will try to "ensure that these costs are minimised." Several surviving energy companies have said Investec's estimates are "credible."
The growing tab for supplier failures has bolstered calls for stricter regulation of energy companies. A chief executive at a top ten supplier told the Financial Times that it's "100 per cent clear" the current crisis is "a result of failed regulation."
Gillian Cooper, head of energy policy at Citizens Advice, said that consumers "too often foot the bill for supplier failures."
"Longer term, the current chaos in the energy market just adds to the case for stronger regulation to protect consumers," she added.
Ofgem has drawn criticism for not thoroughly checking suppliers have sufficient capital to withstand gyrations in the wholesale market and for the low barrier of entry to the market. Lax regulation not only led to a string of company failures after 2018, but it has also left some customers poorly served by cowboy suppliers with inadequate customer service, unrealistically low prices and shaky business models. Customers of no-name suppliers have faced inaccurate bills, long waits to have credit balances refunded, unexplained hikes in their direct debits and even threatening responses to public reviews.
Ofgem toughened licencing requirements for new suppliers in 2019, to ensure they had sufficient funds to trade for a year and that their management was "fit and proper. " But these checks were only extended to existing suppliers in January of this year.
While some households temporarily benefited from the bargain basement prices these suppliers offered, all consumers will now face the bill for those companies' failures.
"It is not hard to imagine that customers of stronger suppliers who now find themselves having to foot the bill for market failures are going to be somewhat aggrieved, and looking to apportion blame," Investec's Martin Young said.
Ofgem insisted that customers have benefited from the entry of more suppliers into the market. The widening of the market has "increased choice, resulted in new products and services and helped to keep prices low," the regulator said.
It also defended its vetting of energy companies, saying that over the last few years it's introduced "a programme of reforms to improve standards in the energy supply market."