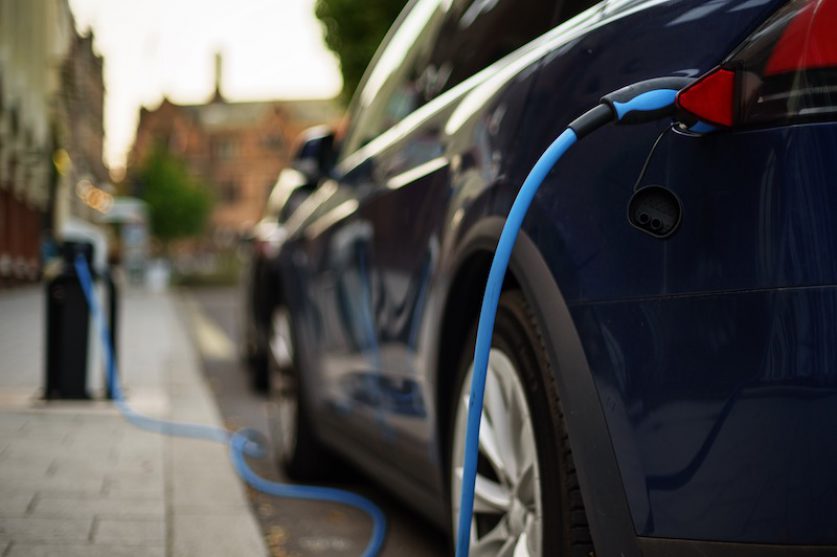 Electric vehicle ownership must rocket for the UK to meet its target of net-zero emissions by 2050, new research from Scottish and Southern Electricity Networks (SSEN) has revealed.
The distribution network operator (DNO) has examined the future impact of low carbon technologies on its network with sustainable energy experts research Regen. Its new report, released Tuesday, projects a dramatic surge in electricity demand in the coming years as the country embraces EVs and heat pumps.
Currently, there are just 44,000 electric vehicles in SSEN's distribution areas in the south of England and north of Scotland. But that's expected to soar to five million as the UK nears the 2035 phase-out date for petrol and diesel vehicles—an 11,000% increase.
To achieve net zero British households must also ditch gas boilers for electric heat pumps, adding to pressure on the grid. SSEN's coverage area currently hosts around 16,600 heat pumps. If the UK is to eliminate carbon emissions, its network will need to support 2.5 million heat pumps by 2050 —a nearly 15,000% increase.
SSEN said it is committing to supporting the adoption of low carbon infrastructure and technology, which it says can create skilled jobs, boost the UK economy and improve air quality and public health in the communities in which it operates. The new research will guide SSEN's investment in increasing the resilience and flexibility of its networks as demand surges.
The company intends to employ data and emerging technologies to deliver a "smarter, flexible and secure energy system which can facilitate the LCT [low carbon technology] uptake at maximum pace and minimum cost to consumers."
SSEN is already using low-cost substation monitoring equipment to track electricity demand on networks which have seen high levels of EV uptake. However, these are lagging indicators, showing only when demand has already increased, and SSEN plans to deploy more advanced monitoring technology in the future.
Richard Hartshorn, EV Readiness Manager for SSEN said: "We already knew that the uptake of low carbon technologies is likely to leap and could pose major challenges for the resilience of our network. This research gives us a granular, year-by-year breakdown of when and where we should be ready to support the emergence of new technologies which will allow us to invest strategically and keep costs as low as possible for customers.
"Accurate forecasts are essential for us to identify future areas of constraint. We are committed to using flexibility first before deploying network reinforcement and better information allows us to source the flexibility suppliers, peer-to-peer trading of energy, heat maps and predictive fault analytics that will ensure security of supply. This data will provide an evidence base to support the development of SSEN's business case for the crucial years ahead."
National Grid has already forecast that peak electricity demand could soar to 85GW, from 60GW today, as the country swaps petrol and diesel vehicles for EVs.