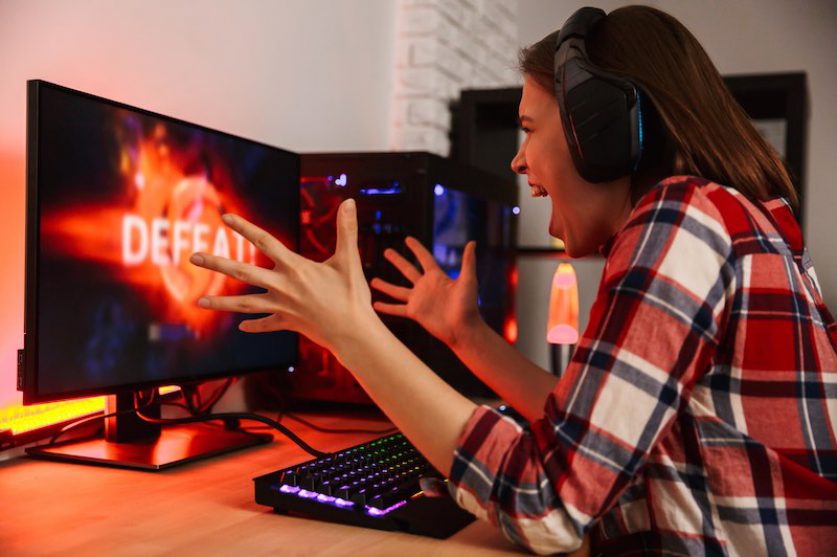 The speed of our broadband connections has rocketed, but gamers are still griping about latency—or lag—on the lines.
Full fibre ISP Hyperoptic quizzed 1,000 UK gamers about their gaming habits—and found a lot of frustrations.
Unsurprisingly, gamers are logging on more frequently as the coronavirus lockdown keeps them at home. Hyperoptic's survey found gamers are now spending an average of 10.5 hours a week strategising and shooting, up from eight hours a week before lockdown began.
More than half said gamers have kept them entertained during the dark hours of quarantine—and the joy isn't just solipsistic. 43% reporting that multi-player games have helped them feel more connected to others.
But a mission can go awry and the fun end if your broadband, or that of your teammates and competitors, isn't up to scratch.
44% of survey respondents said "the internet lagging" is the most frustrating part of online gaming. They're referring to latency, the delay caused by the time it takes a packet of data to be sent over your ISP's network. Latency, commonly called ping in gaming circles, and sudden surges in that lag, dubbed jitter, can be fatal for video game alter egos and winning streaks, causing moves to register slowly and shots to go astray.
Gamers' next biggest gripe is other players' slow speeds, with 27% annoyed that others haven't upgraded to a faster broadband deal.
Hyperoptic said the frustrations were signs that a full-fibre connection is essential for gamers. Fibre-to-the-premises connections don't just offer the fastest download speeds, they also max out other broadband specs. Gamers will appreciate the low latency and jitter on the connections, as well as the symmetrical upload speeds.
Charles Davies, Managing Director of Hyperoptic, said: "It's clear from the research just how passionate and dedicated gamers are to their hobby, reflected by the time and money spent on it. Online gaming is a popular way of staying connected to others and conversing while playing at the same time.
"More than half of the gamers polled said decent Wi-Fi is important to them due to the amount of time they spend online gaming and we feel life is too short for lagging when playing. This is why full fibre connectivity is so important for gamers who want to get the most out of their play without interruptions."
Currently, just 12% of UK households can access full-fibre broadband. Hyperoptic is promoting its own services, which are available to 400,000 premises in 39 UK towns and cities and top out at speeds of 900Mbps. But many ISPs offer full-fibre connections, from giants BT, Sky and Virgin Media to other alternative networks like CityFibre and Gigaclear.
Gamers aren't alone in turning to the internet during the coronavirus crisis. Ofcom reports that Britons are now spending a quarter of their waking hours online–a daily average of four hours and two minutes at the height of lockdown, up from three-and-a-half hours in September.